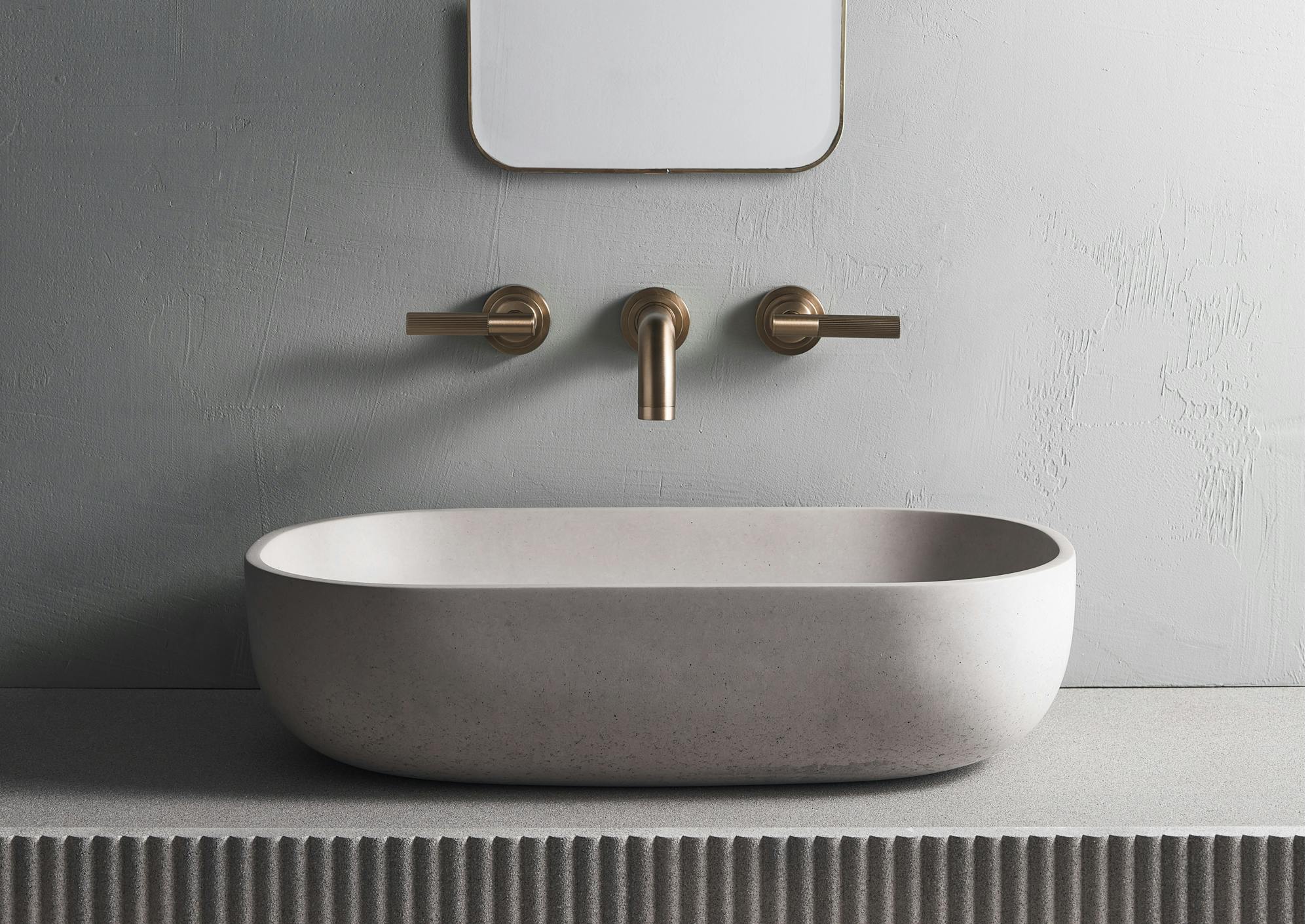 Promoting Wellness in the Home with Aged Brass Fittings
As many yearn for vintage and antique pieces with a sense of fondness, aged brass finishes can add a unique and personal touch to bathroom interiors.
There is evermore research that demonstrates the direct influence the design of our homes have on our moods, health and wellbeing. The concept takes many ancient art forms, from the Chinese practice of Feng Shui, where room organisation determines energy flow, to ancient Rome's fondness for using geometric patterns with motifs found in nature.  
As we transition into a post-pandemic way of life, we have been forced to re-evaluate the role of the home in our lives. In a Vogue interview that discusses trend predictions for 2022, leading interior designers theorise that this has been the driving force behind a resurgence in bathroom interiors that are focused on making us feel more emotionally at ease. 
Warmth, comfort and airiness is a common thread among bathrooms in order to bring balance and harmony. A rise in enveloping, natural colour schemes are seen to flow well into nature-inspired surfaces including ceramic, stone and brass. Natural does not always mean neutral, however and interior design author Athena Calderone predicts that brighter hues such as rosy terracotta will be used to swath rooms from wall to ceiling to create the same cosy feel. 
Vintage and antique details are also being explored by interior designers for a contemporary audience. According to Gemma Riberti, head of interiors at WGSN, repurposing and refreshing antique furniture and classic pieces otherwise discarded is now motivated by nostalgia, with an additional nod towards sustainability.  
In answer to the growing demand for warm, aged and antique details, Samuel Heath has introduced Antique Brass Matt - a new brassware finish available across all key Samuel Heath brassware collections including One Hundred Collection, Landmark LMK Industrial, Landmark LMK Pure, Style Moderne and Fairfield. This warm brass tone features darker accents to mimic an antique or aged look, without having to wait for any natural patina to develop. This pre-aged finish also has an additional matt lacquer coating, meaning that interior designers can confidently specify this for bathroom schemes in the knowledge that the finish will maintain its look over time. It also means that less frequent cleaning is required. 
As many yearn for aged and weathered details with a sense of fondness, aged brass finishes can add a unique and personal touch to both traditional and contemporary schemes. A set of matching Fairfield aged brass taps and showers can clearly echo to a bygone era for a more classic effect. Alternatively, a single Style Moderne basin tap within a powder room can add a subtle vintage undertone to a contemporary setting. The specialist finish is achieved by the artisan process of layering and blending surfaces, to result in a richly saturated, tonal effect. Read more on how we create the specialist finish here.  
Contact us
Please fill out the form to send us a message or enquiry.