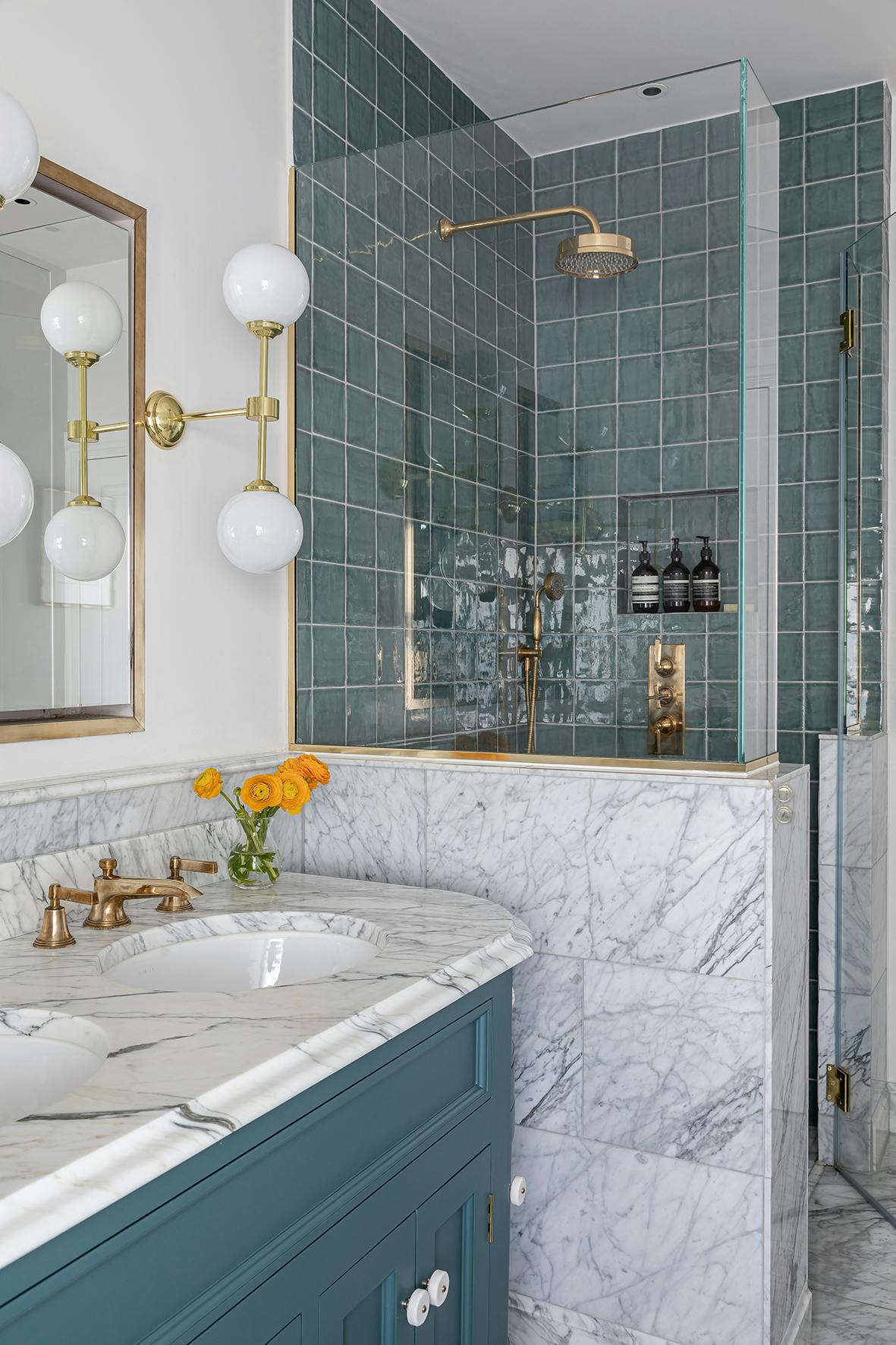 Photo credit: Barlow & Barlow | Jonathan Bond
Multiple | Gold Bathroom Fixtures: Characteristics and Styling
There is a 'golden age' that has emerged within home décor in recent years – with gold faucets, showers and accessories seen gracing the bathrooms of luxury residences around the world.
There is a 'golden age' that has emerged within home décor in recent years – with gold faucets, showers and accessories seen gracing the bathrooms of luxury residences around the world.
White and gold bathroom schemes may appear to be a new concept due to the recent popularity of this trend, however metallic accents have been used within British interiors for thousands of years. After the domination of Chrome fixtures for multiple decades, Gold has now emerged as a refreshing alternative to the cold finish with natural, matt and gloss variations all able to provide different effects.
Gold basin taps, bath mixers and accessories can update a bathroom with an opulent aesthetic and update the overall value of an estate simultaneously, particularly when invested within a foundation that is timeless. The true effectiveness of these decorative fixtures, however, is decided by the quality of how they feel and perform. Samuel Heath gold taps, showers and accessories are designed and manufactured in-house using the finest European brass to offer an opulent feel that demands to be used. Continue reading to discover more on our brass and gold finishes and how they can be integrated into different luxury bathroom schemes.
Natural & Non Lacquered Brass
Natural brass or unlacquered brass finishes are a popular choice among designers who wish to convey an antique or lived-in effect. This is due to the darker golden hue and individual patina that will develop naturally within the atmosphere over time.  Such an effect is commonly interpreted within vintage or period styles of interiors to add an authentic feel to the setting. Others may prefer to appreciate the natural beauty brass against a light and playful scheme. Uncover more on the diversity of our 'living' finish options here.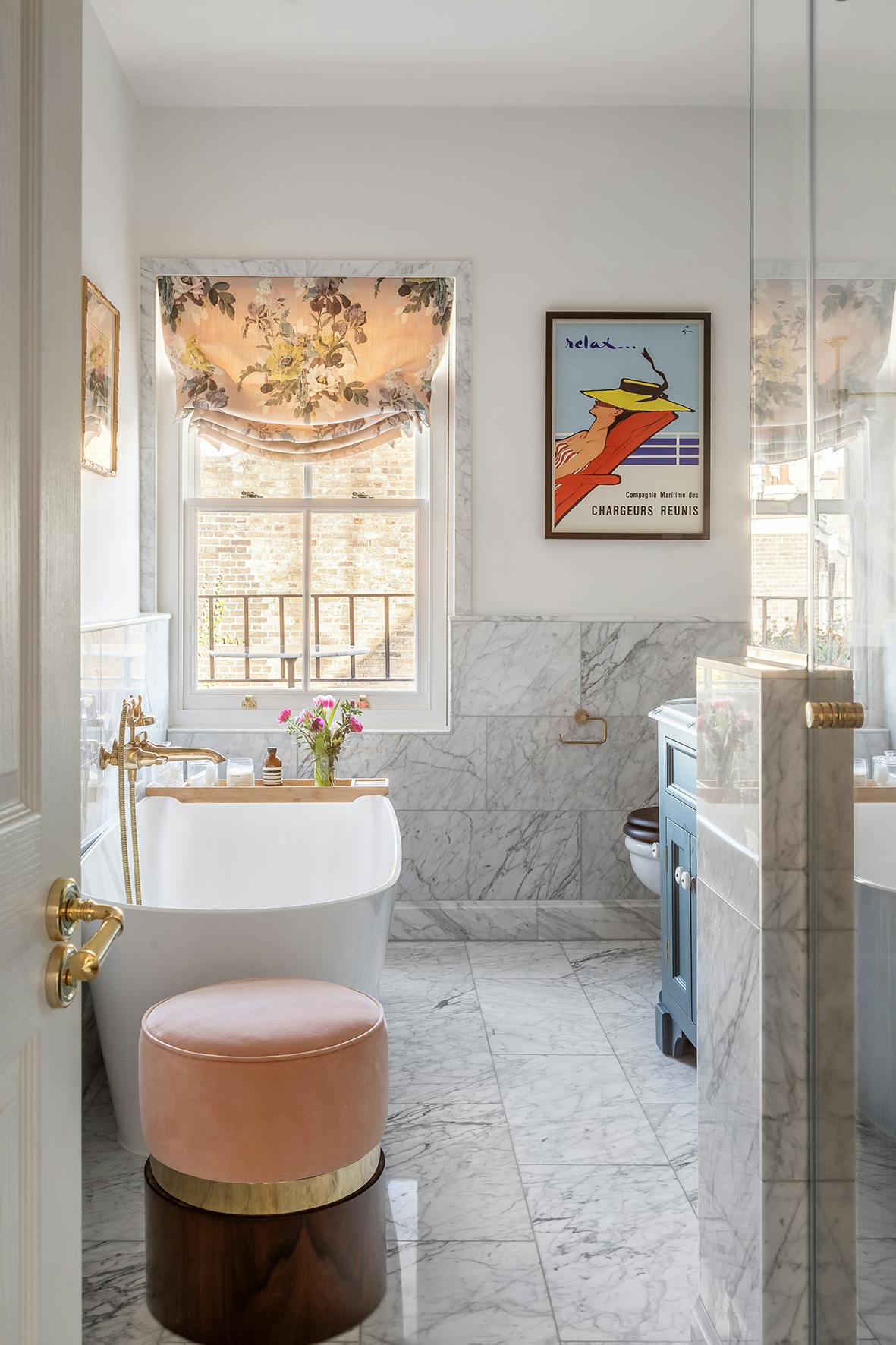 Photo credit: Barlow & Barlow | Jonathan Bond
Brushed Gold Finishes
Urban Brass and Brushed Gold are two of our finish options that are rough polished to achieve a brushed effect. The warm tones of a Brushed Gold basin tap can provide striking contrast against modern minimalist spaces, while the textured effect presents an element of grit that can interact nicely with industrial or urban inspired details. Additional matt or gloss lacquering of these finishes create tonal variations and effects, along with added preservation of colour - and this can add uncommon interest to colourful and creative styles of décor.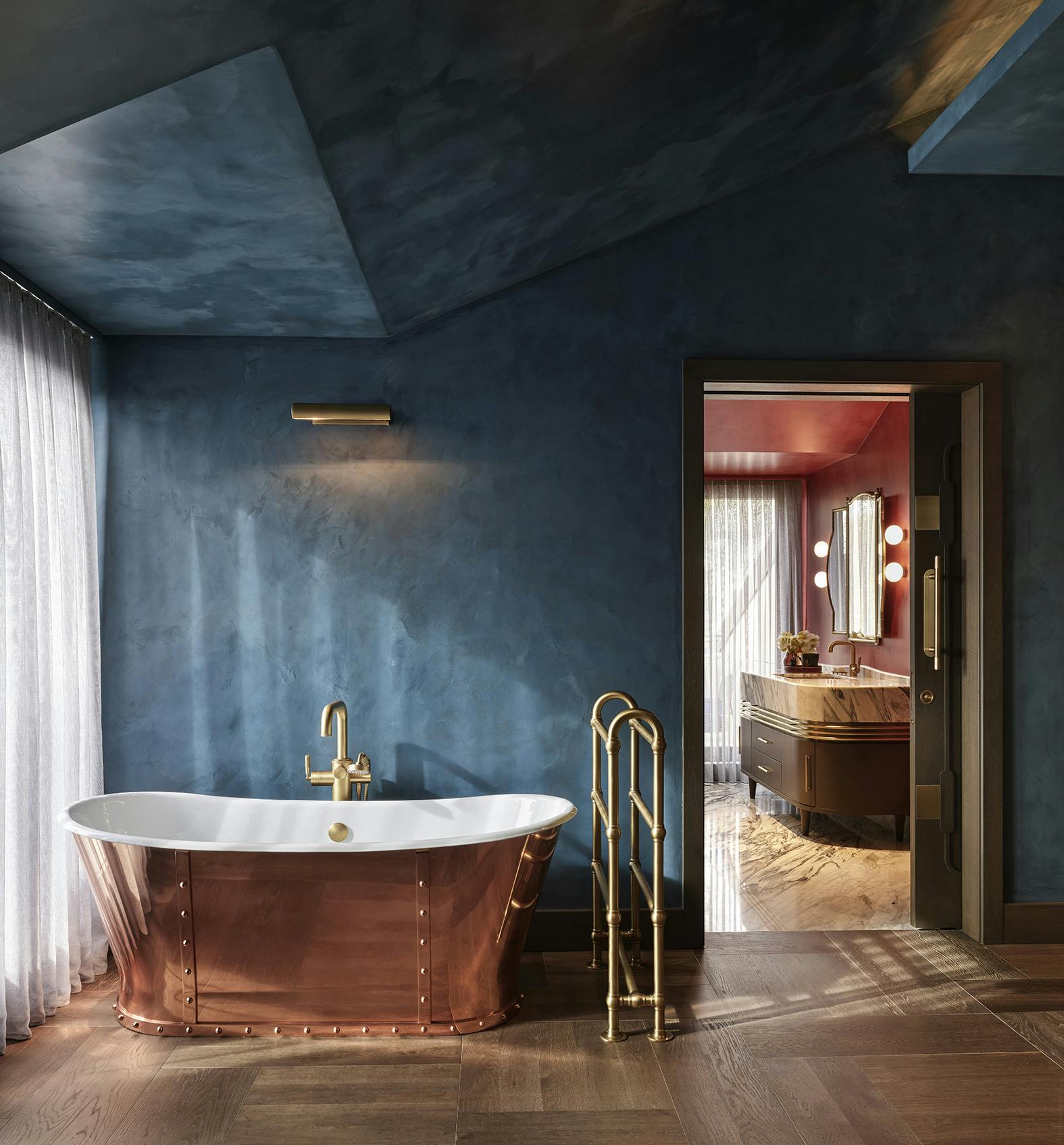 Photo credit: Erdem Hamza
Antique Gold
A bath and shower mixer in a honey-tone gold is a sure way to elevate the indulgence of a master suite. Our Antique Gold finish contains a 24-carat gold plating for true, saturated colour. This finish can create the feel of a high-end hotel when mounted to Italian stone. Alternatively, a refined yet sophisticated approach within a powder room or ensuite can be achieved by wall-mounting an Antique Gold basin filler to simplistic wall tiles.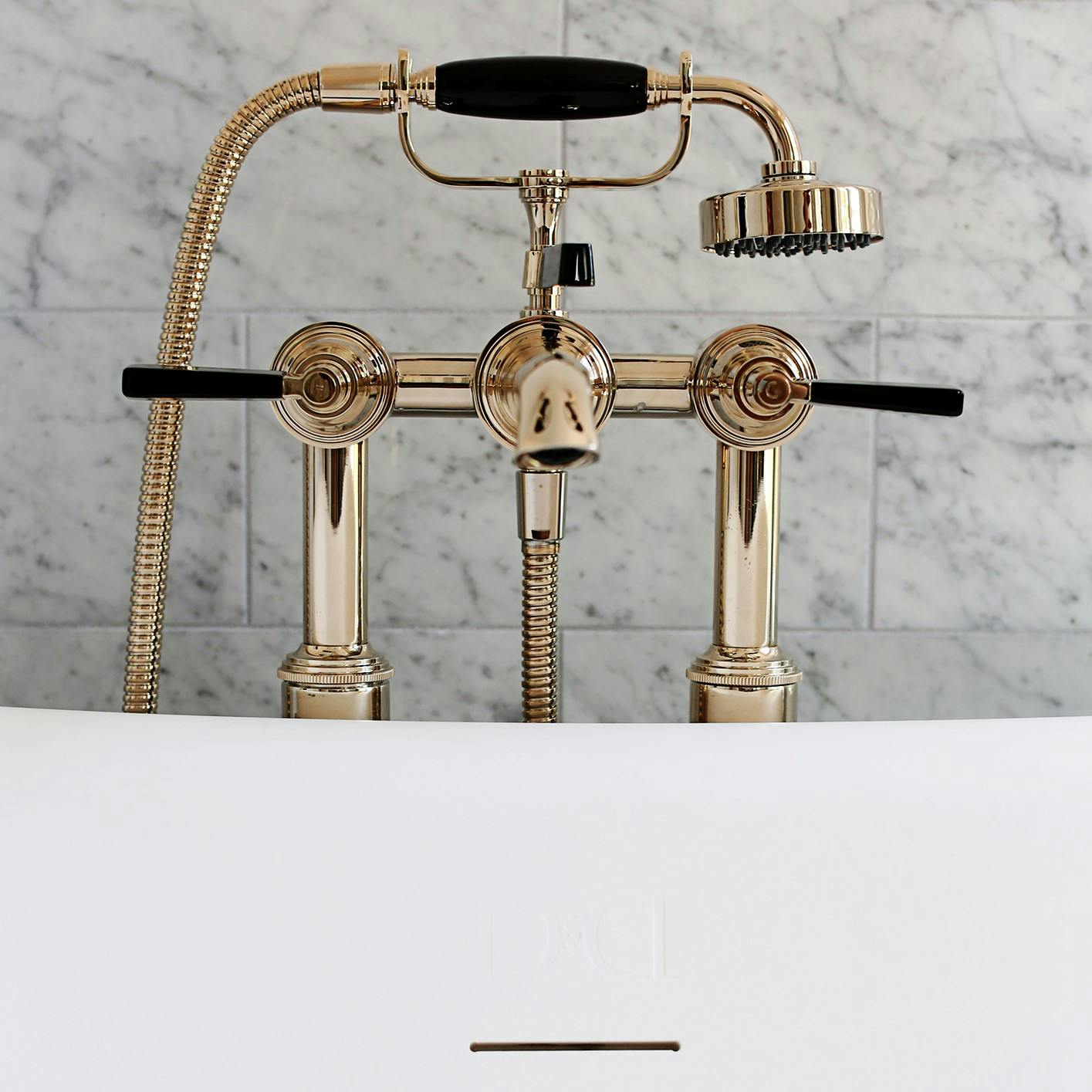 Photo credit: Lavish - The Bath Gallery
All seven Samuel Heath brassware collections are available in up to eight variations of gold; each baring distinguishing features of depth, lustre and durability. This diverse range of pure brass and golden metal finishes are ideal for pairing within both traditional and contemporary settings. Furthermore, many of these finishes are available across bathroom and hardware collections, allowing for seamless continuity.
Follow our Instagram for more inspiration on how to style gold finishes within luxury bathroom settings.
Contact us
Please fill out the form to send us a message or enquiry.