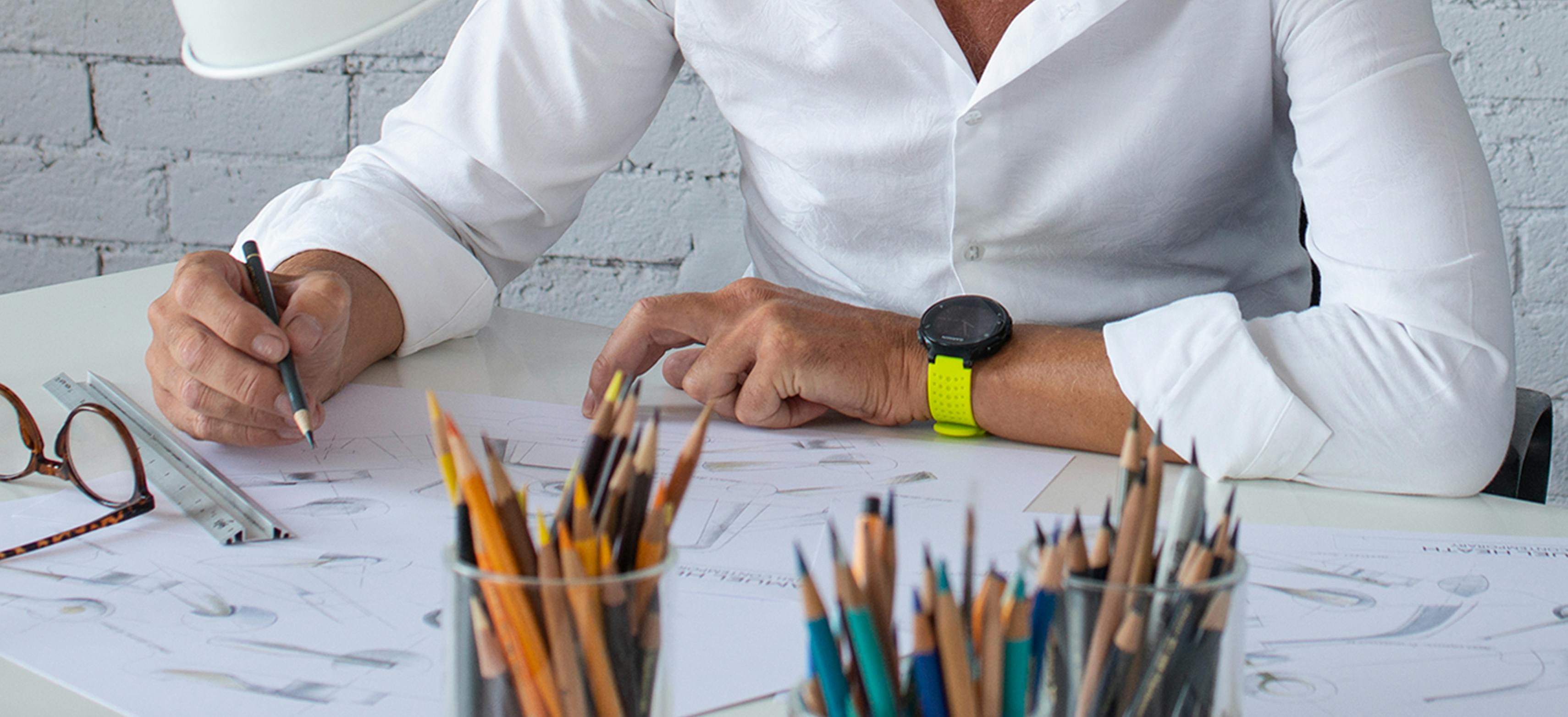 The Design Story: Samuel Heath Brassware
The art of designing a Samuel Heath bathroom fixture collection is quite the journey - one of research, collaboration and innovation.
Each Samuel Heath collection has a story to tell. With every sweep of a contoured spout, gently curved profile of a control or texture of intricate detailing – there is an essence of an artistic, historic or cultural movement including Art Deco, Bauhaus or the Arts and Crafts. Our exquisite collections of taps, showers and accessories always aim to be an authentic representation of that period or movement, never a period or parody, so that their originality can speak to the designer in a way that is relevant to today.
We believe that the best way to honour the rich heritage of our collections is to craft our brassware with exceptional attention to detail. Our expertise in the best combinations of time-honoured craftsmanship and the latest manufacturing technology is informed by a 200 year commitment to manufacturing excellence. This approach is our standard, in order to create bathroom fixtures and architectural hardware that will stand the test of time with grace.
The art of designing a product is quite a journey undertaken by the brightest design talent – one of research, collaboration and innovation. It begins with our resident product designer, Julian Sanders, who has collaborated with Samuel Heath for over 20 years to cement our position as one of the world's most celebrated designer-manufacturers. Concepts for a new collection require inspiration, therefore he will immerse himself into explorative research of a movement to fully understand its raison d'être, looking to sources such as significant architecture, history and celebrated feats of design.
With a hunger to create objects of beauty and meaning, the previously gathered research will be used as a reference point before starting to create pencil sketches. This is purely an artistic process to capture the beauty of singular product, so not to saturate its striking features. Once ideas begin to flow into a strong concept, our designer creates more formalized sketches for the attention of our design engineers. Our team are no strangers to complex engineering and are keen to embrace the challenge of creating products that are faithful to the original concept, while considering the practicalities of manufacturing to an exceptionally high standard.
Now the meeting of the minds begins. This collaborative approach will continue throughout the process, to ensure that the design materializes with as much of the original intent as possible. Notably, the designs concepts remain fairly fluid at this stage and are created in such a way that allows for our engineers to begin planning the functional proportions of the collection.
Expertise is collected across our various manufacturing departments – traditional hand polishing, assembling and plating – to name a few, in order to gain insight on whether the initial designs will be compatible throughout the laborious 28 stages of manufacturing processes that one product can go through. With such attention to detail required at each stage, it is important to determine the best equipment and techniques for manufacture. This is underpinned firstly by developing precise instructions for a brass prototype.
Calculating the best route of efficiency is also required for our modern processes of manufacturing, including the 5-axis machine. This is operated to add the intricate brass details, such as knurling, as well as internal mechanisms inside every product. Therefore Computer-aided Manufacturing (CAM) software are required to determine how the brass prototype will interplay with such complex machinery.
In order to solidify the scale and proportions of a new product, 3D printed examples of primary products are also developed using state of the art carbon fiber machinery. This innovative technology allows for our in-house tool department to craft the bespoke tools required for manufacturing the new collection. Once the final proportions are established, our engineers can begin producing the 2D and 3D drawings needed to optimise the all-important fitting instructions.
The thorough design process of a new Samuel Heath collection is an intensive journey. It is a human endeavour that requires the meeting of creativity, talent and expertise to understand how the humble beginnings of brass can transform into objects of beauty and perfect functionality, worthy for the world's finest homes.
"The trademarks that I would want any Samuel Heath product to carry would be that of products of character and authenticity, quality and flawless functionality." – Julian Sanders, Product Designer at Samuel Heath.
Contact us
Please fill out the form to send us a message or enquiry.