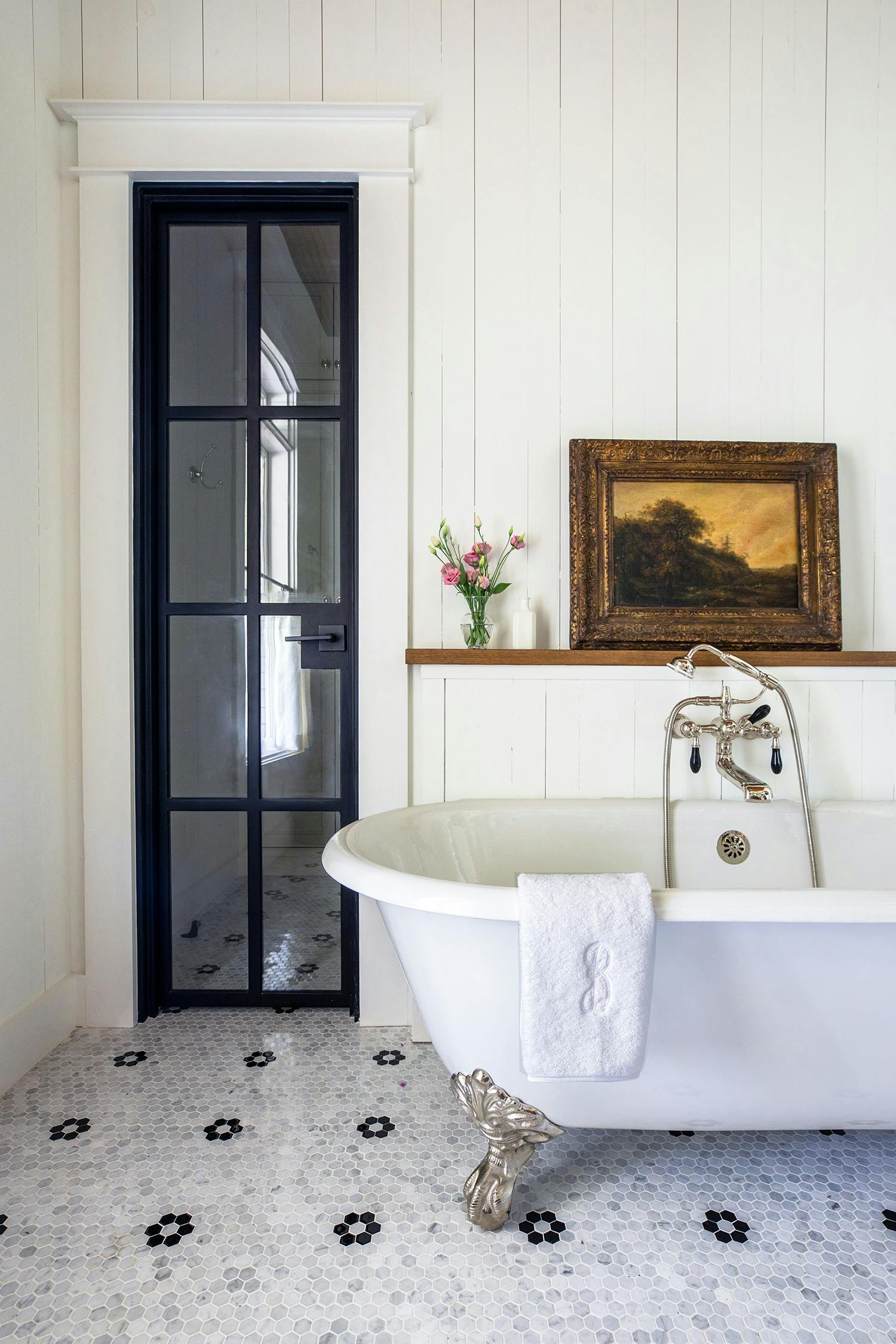 Multiple | Transitional Bathroom Design
Minimalism with character: transitional bathroom design can be an investment in beautiful yet functional design details.
Transitional bathroom design most commonly refers to a style that offers a measured balance of traditional and contemporary design. A light backdrop with clean lines adheres to minimalist tastes and this 'blank canvas' invites traditional details to add that all-important personalisation & comfort.
The minimalist approach to transitional bathroom design lends itself to a focus on functionality and cabinets or vanities in free-standing, built-in or floating styles complement this simplism. The character, however, emerges through details and there are multiple ways to personalize this distinctive interior style. For example, countertops in quartz or granite stone are robust and sleek, yet their surface introduces interesting patterns. Similarly, adding recessed panelling to cabinets or intricate brass hardware can add a traditional touch. As a result, the look is airy and polished with refined details & texture.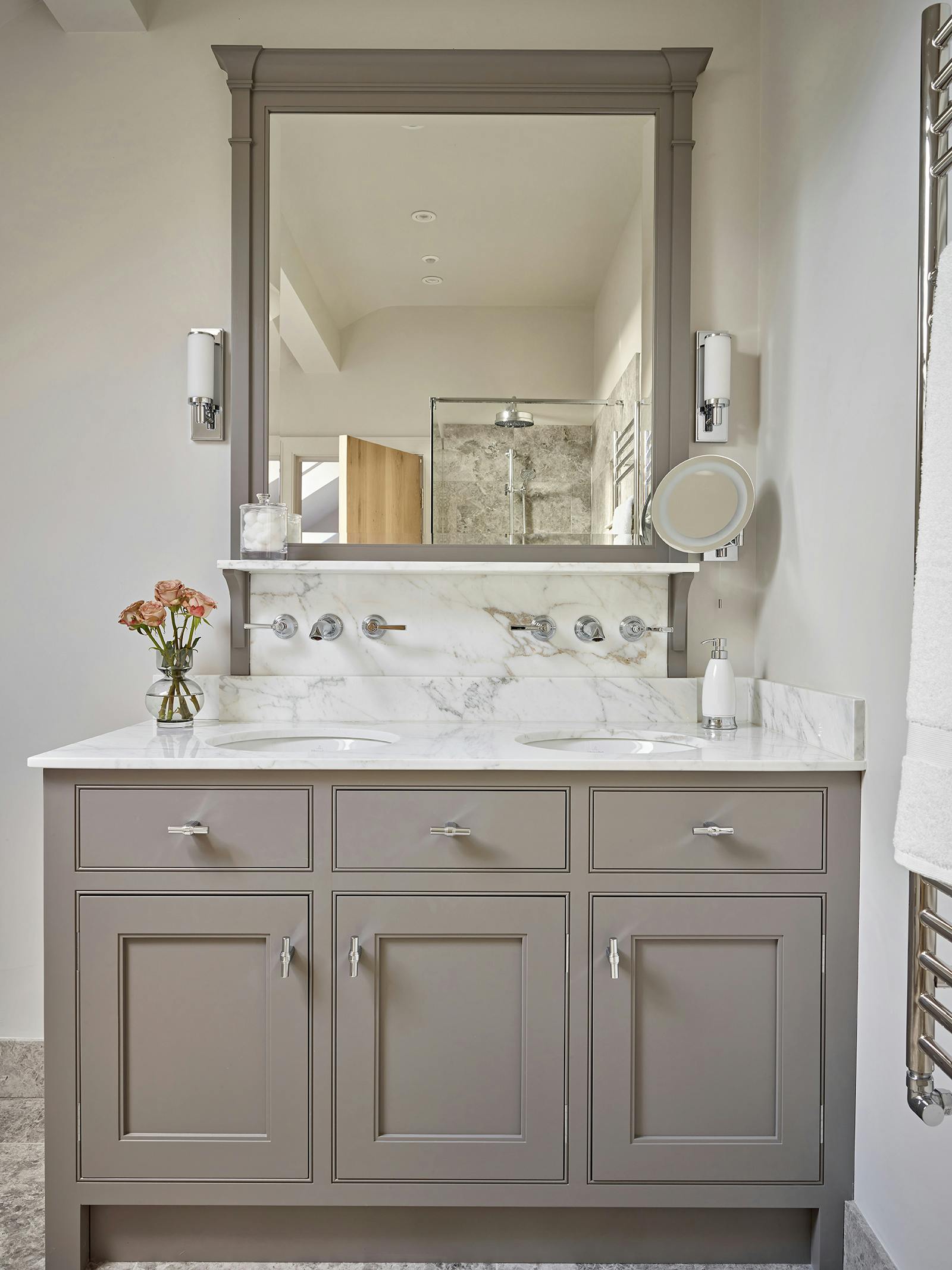 Striking the balance between 'past and present' is the key to mastering a transitional design, so homeowners may choose to invest in functional pieces that can double as traditional accents. Samuel Heath premium brass bathroom fittings and accessories in high-quality finishes are practical fixtures that can be enjoyed within a family home for many years.
With a design philosophy of 'perfect function and beautiful form', each Samuel Heath tap, mixer and accessory is expertly manufactured in solid brass to be equally functional and beautiful. Antique and Fairfield collections are inspired by classic design periods and feature refined stylings that can add the essential character to an otherwise minimalist scheme.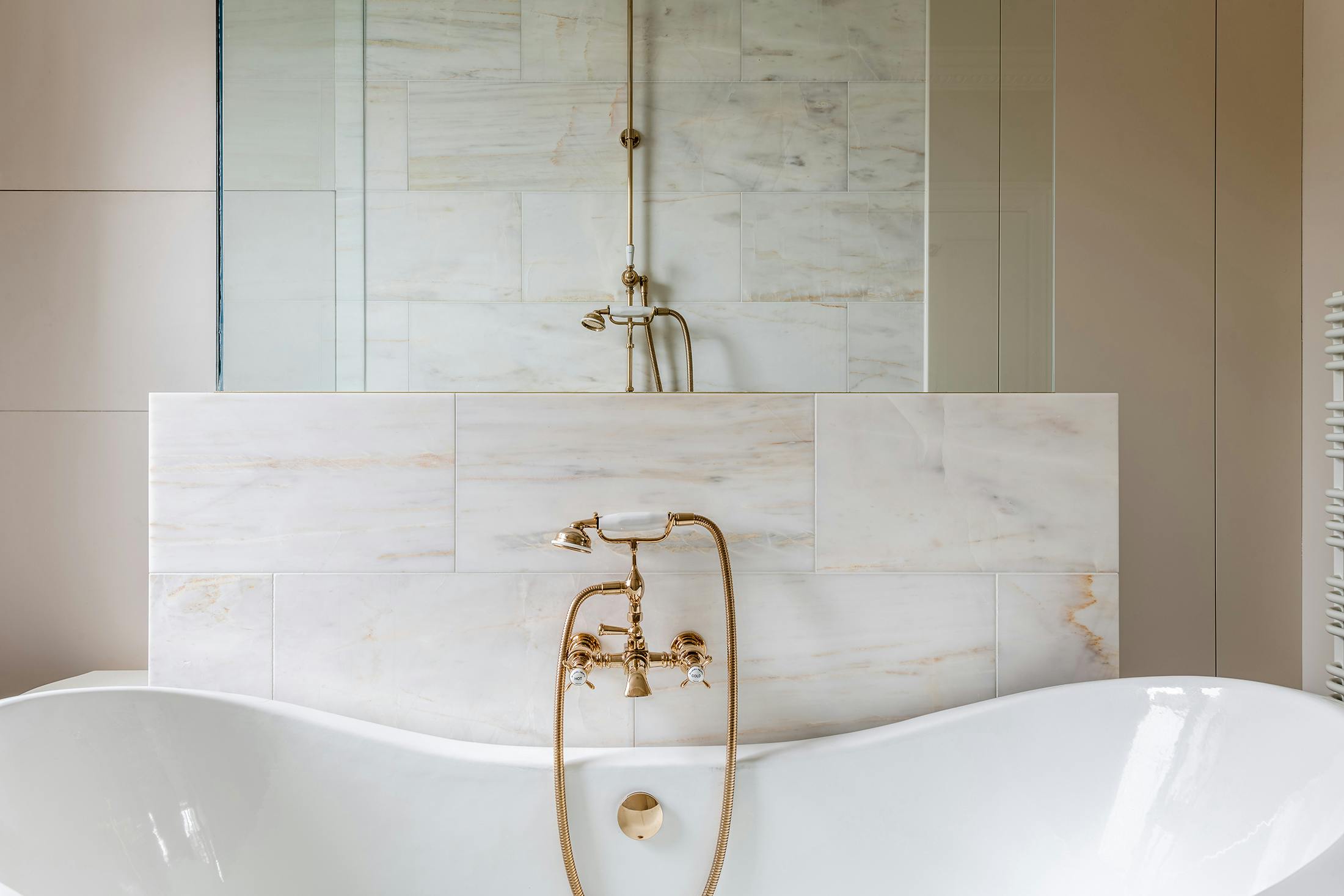 Half measures of 'traditional' and 'modern' are what forms a flawless transitional interior, therefore contemporary fixtures can also be used to usher a more historic bathroom into the 21st century. Collections with pure & bold design details including Landmark Pure and Xenon can create a minimalist focal point, in contrast to the ornamental elements of classic design. The selection of less formal finishes can also subtract from the ornateness of a highly traditional interior.
The effortless effect of transitional bathroom design lies in the balance of traditional and contemporary details - creating flair by complementing one another. By involving premium fixtures and finishes that interplay within these themes, homeowners can benefit from the longevity of a transitional bathroom design.
Image 1: Marie Flanigan Interiors
Image 2, 4 & 5: The Secret Drawer, Yorkshire
Image 3: Barbara Cortesi Interiors
Contact us
Please fill out the form to send us a message or enquiry.