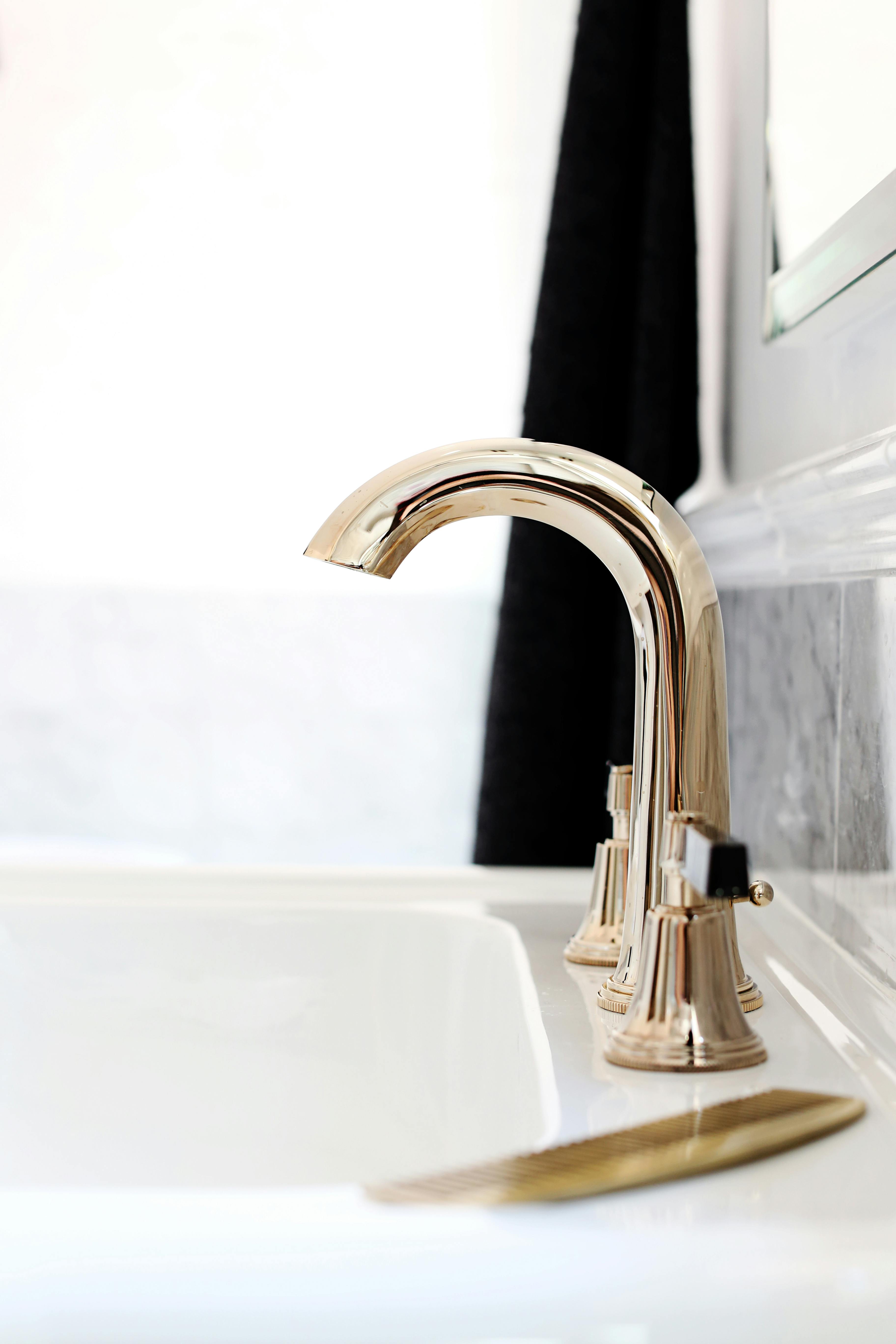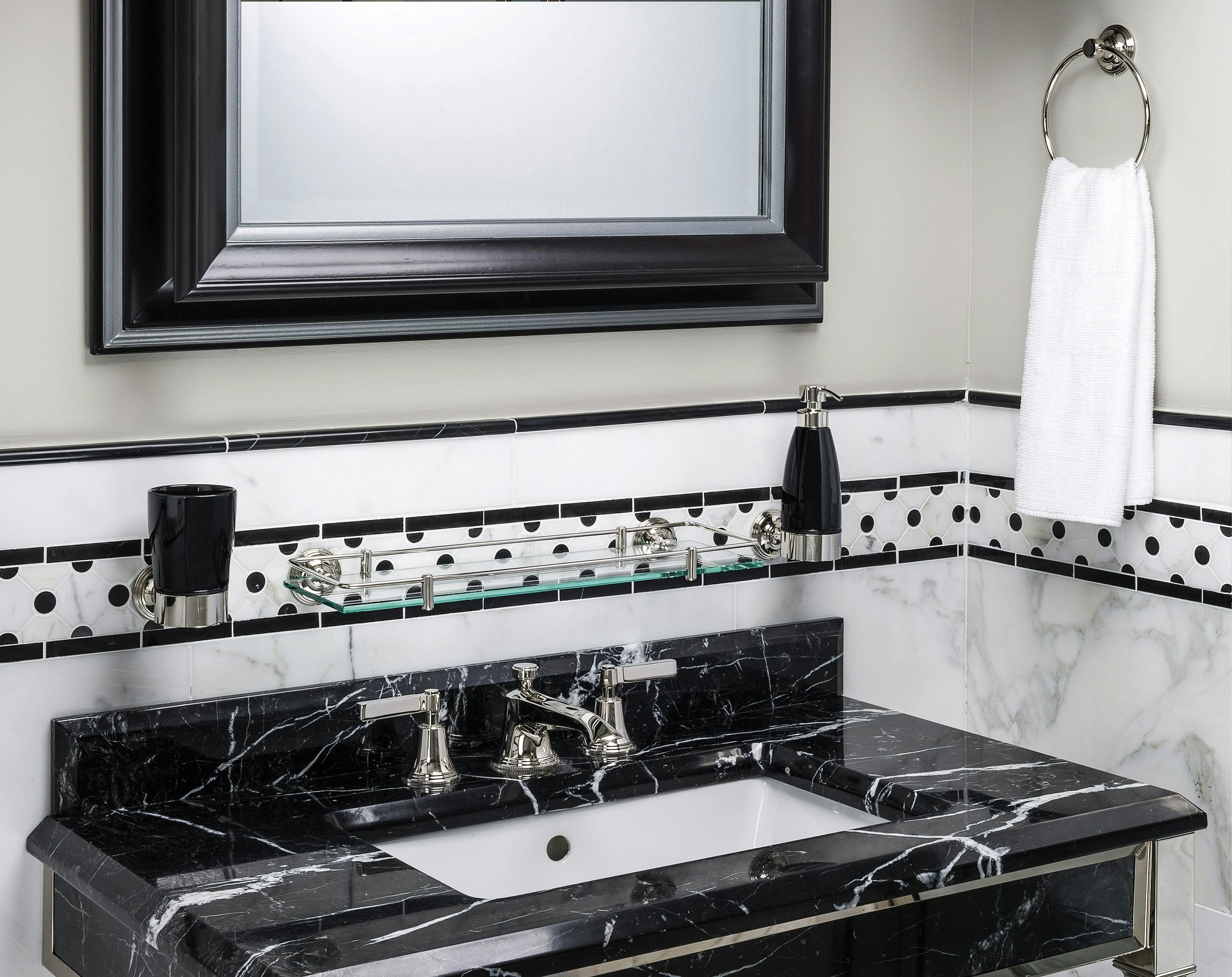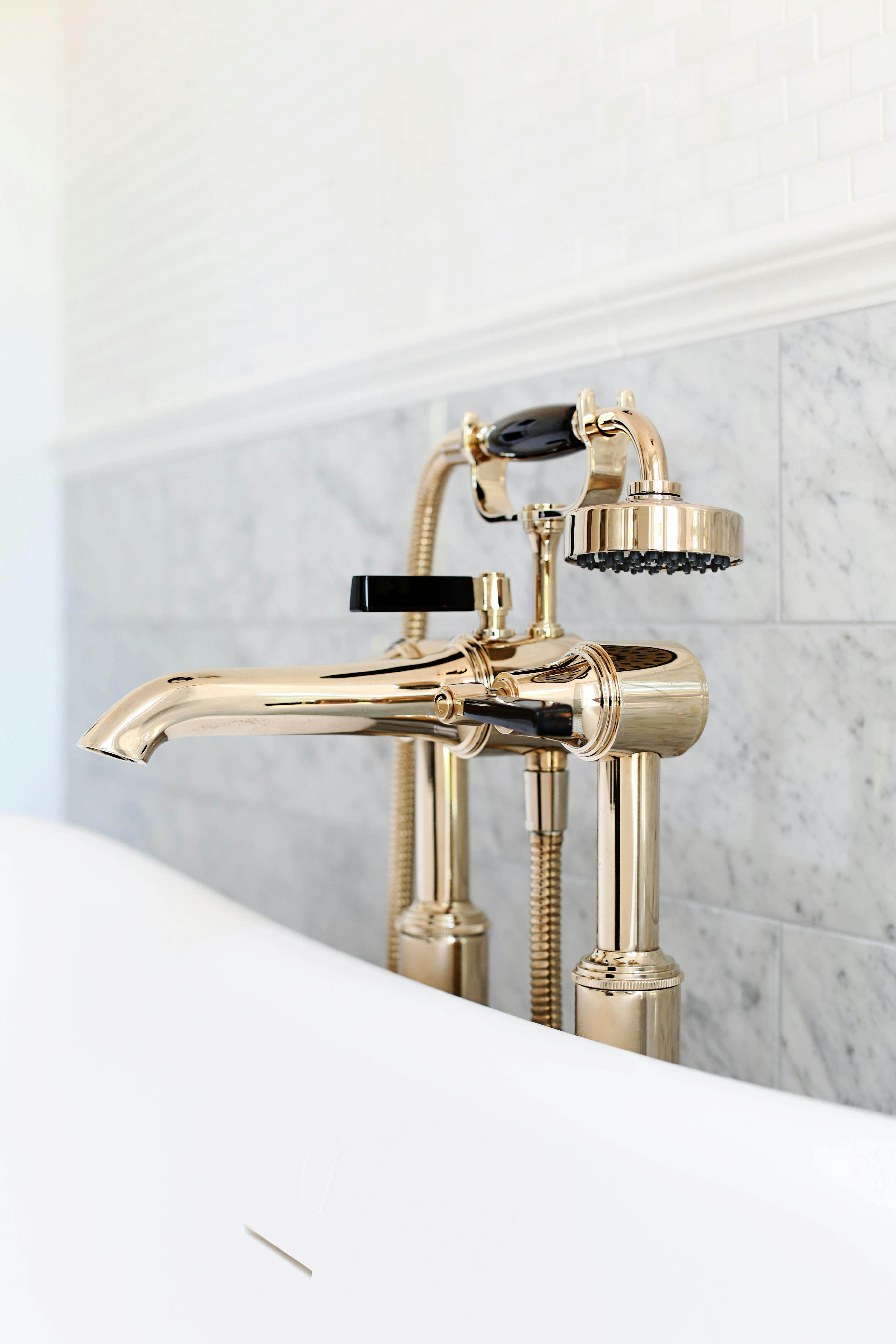 Style Moderne | Art Deco Design
Whether opting for bold geometry, decadent patterns or subtle metallic details - Art Deco design can easily elevate any style interior with fine detail, opulence & glamour.
Art Deco was one of the most exciting decorative styles of the century and is one that continues to influence luxury bathroom designs today.
The Art Deco or Arts Décoratifs movement of the 20th century evolved from an era of growing industrialisation in 19th century Europe. Architectural interior design studio Oliver Burns defines the eclectic style of Art Deco as combining "traditional organic and elegant charm alongside the more bold industrial technological approach". The uprise of new technology created a domino effect of inspiration within the art industry: geometry-based art styles Cubism and Modernism revolutionised painting and sculpture, thus informing designers and architects. In turn, the symmetrical, linear and technological style of Art Deco was born while still upholding an exuberant feel.
Monochrome became the signature theme of 1930's interiors, since vivacious pattern evoked the idea of freshness and excitement. Distillation and repetition also still remain the most durable of Art Deco motifs, such as the fan, chevron and ziggurat. These highly stylised patterns have resurged in contemporary bathroom interiors in the form of wall coverings and installations, along with decorative cabinets and side tables. Geometrics reminiscent of the era have also appeared within parquet flooring, globe sconces and bevelled mirrors.
In addition to the formative influences of art and design, the glitz and glamour of the booming motion picture industry inspired the idea of Art Deco glamour within the home. There has been a recent revival in both monochrome and polished metallics to create a feel of Art Deco glamour within interiors. Today brass, gold and copper bathroom fittings are a popular choice to inject Art Deco elegance into high-end bathroom designs, particularly when installed into a bespoke vanity. Rich colour and geometric tiles often accompany the fixtures to create a feel of Art Deco opulence.
We have taken the essential tenets and themes of Art Deco to inspire our interpretation of luxury Art Deco taps, infused with the manufacturing excellence of British craftsmanship. Our Style Moderne range includes striking black chrome lever & cross top controls which retain the defined lines that are faithful to the period, while the option of hand cut glass levers pay homage to architectural styles of the movement. Geometric shapes are enhanced by facetted faces and stepped designs to add a streamlined, classic feel to brass basin taps, shower fixtures and bath mixers, along with matching accessories. A set of Style Moderne taps in Chrome Plate are just one of our available finish options which can customise a relaxed theme of Art Deco in a high-end manner.
Contact us
Please fill out the form to send us a message or enquiry.