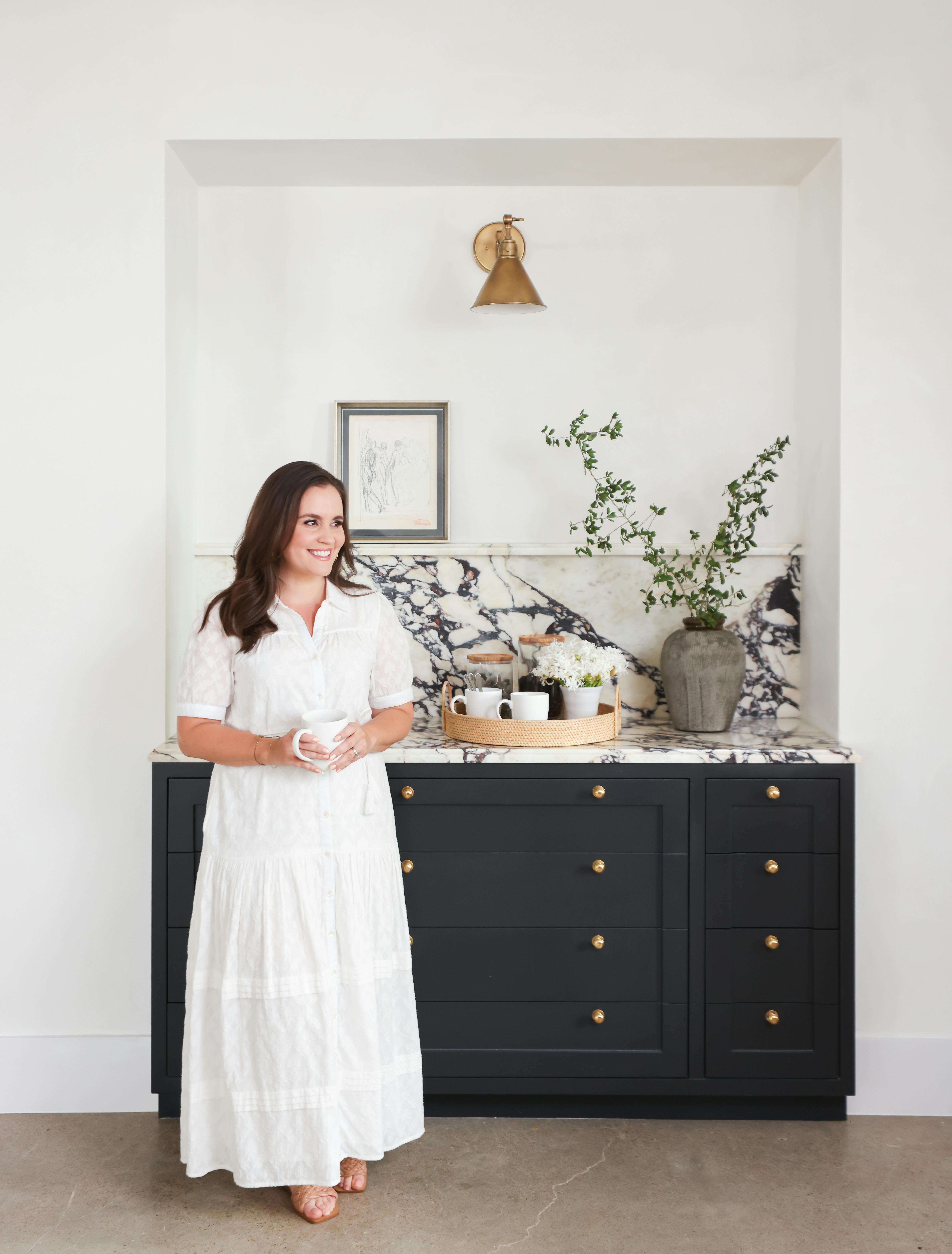 Samuel Heath Hardware at Marie Flanigan Interiors HQ
Marie Flanigan Interiors' newly renovated HQ reimagines one of Houston's historic buildings: 3201 Allen. The building retains the charm of its 1930's architecture while offering updated office, retail and restaurant spaces.
Marie wanted to reimagine that a workspace could be, drawing from natural elements and textures that inspire creativity. The use of fine furnishings and materials elevate the environment and set the tone for the client experience. Marie selected Samuel Heath for door and cabinet hardware throughout the HQ so that clients, architects and builders can touch and feel the pieces that are regularly woven into MFI designs.
The kitchen and hospitality spaces are thoughtfully designed to welcome guests with luxurious comfort. While eye-catching Calcatta Viola Marble countertops and moody, painted cabinetry set the tone, Samuel Heath brass reeded pulls and cupboard knobs in Non Lacquered brass offer a warm patina over time, to make these communal spaces feel collected.
Marie's private office sits directly under the buildings original bell tower. Samuel Heath Scafell door levers introduce the expansive white space with steel windows and stained concrete floors. This mix of custom furnishings signal true craftsmanship and greet visitors with a snapshot of MFI's signature aesthetic.
"The weight of the handles as you use them signals true craftsmanship and the warmth they bring really helps the office feel like home." – Marie Flanigan Interiors
Contact us
Please fill out the form to send us a message or enquiry.