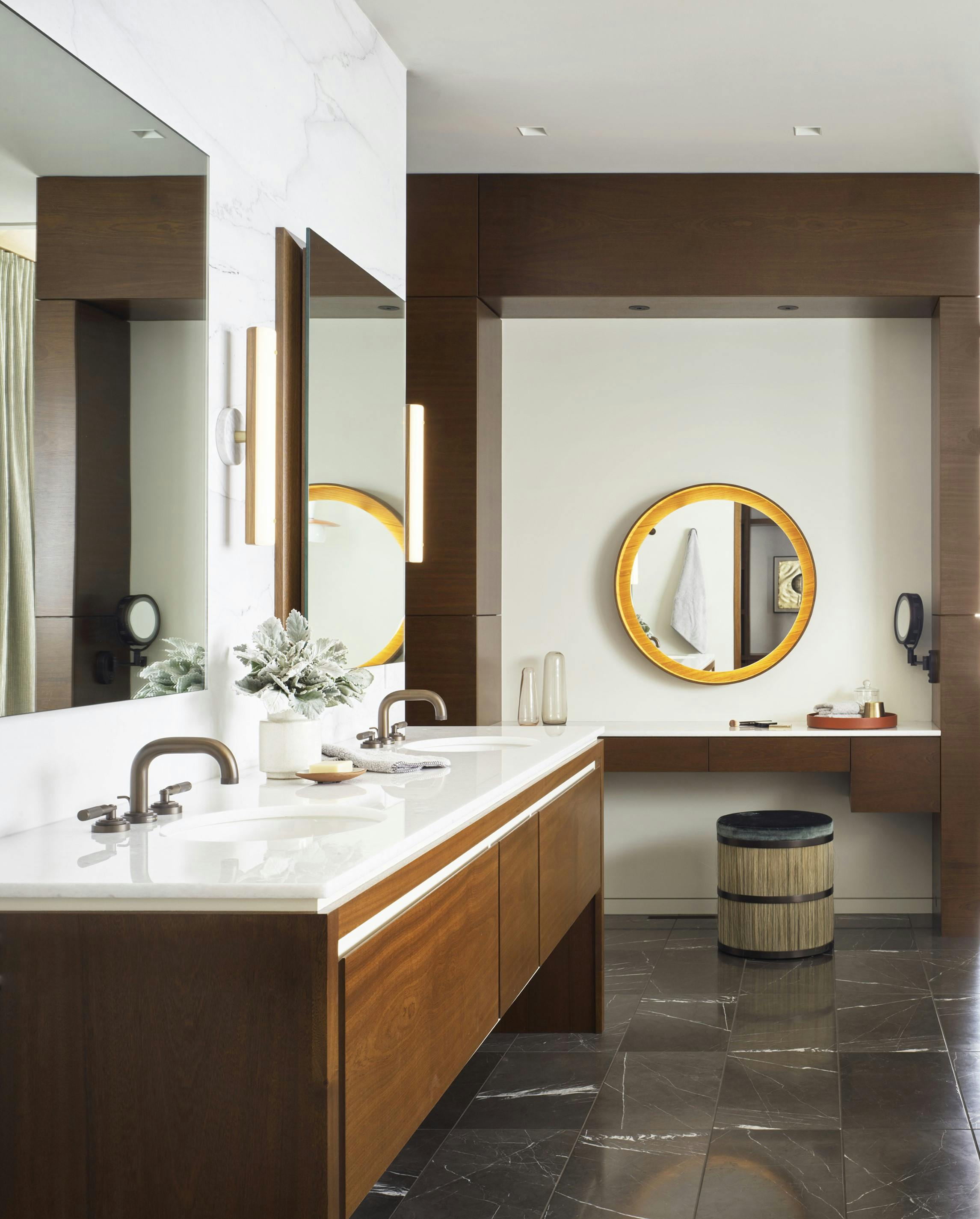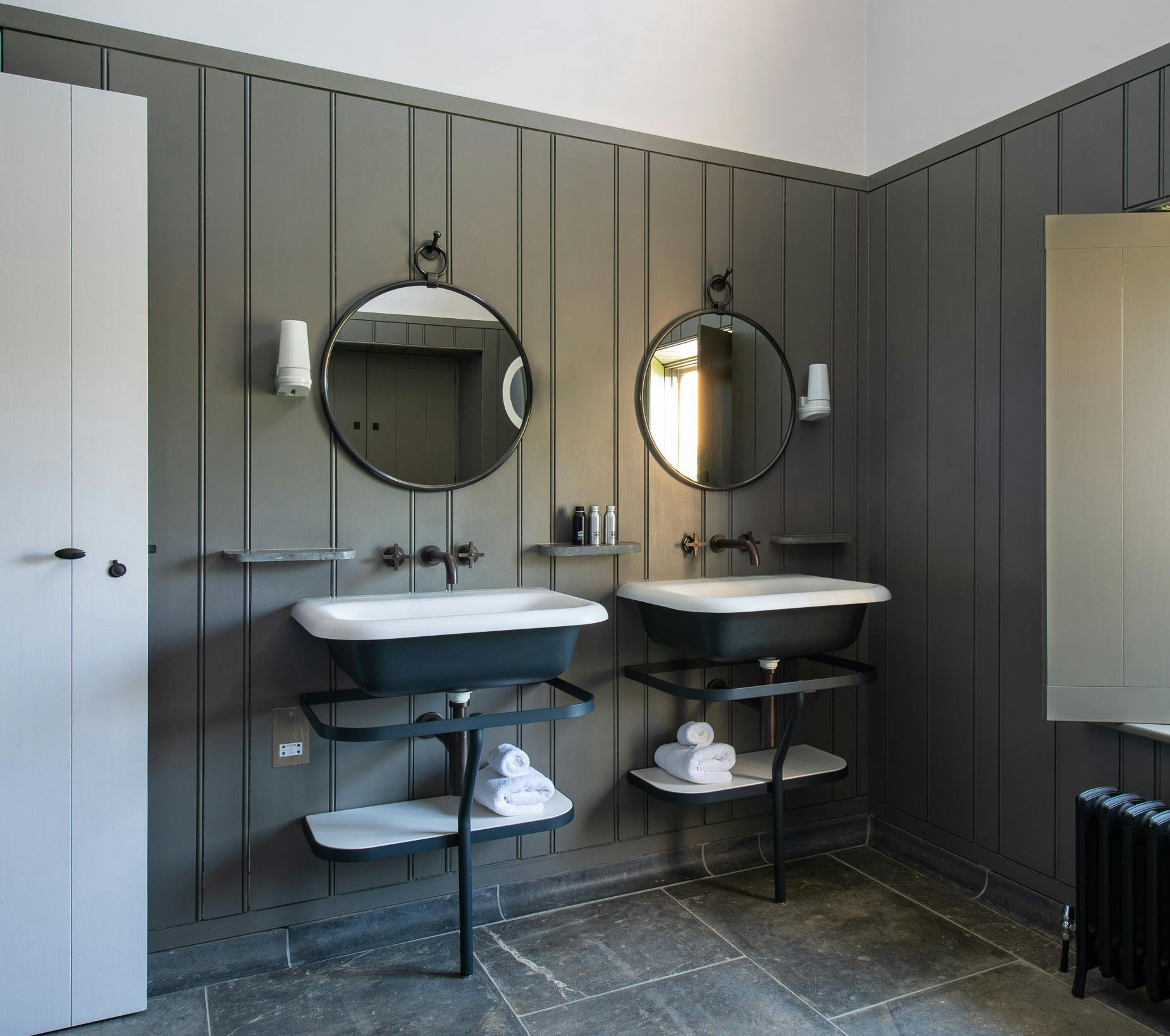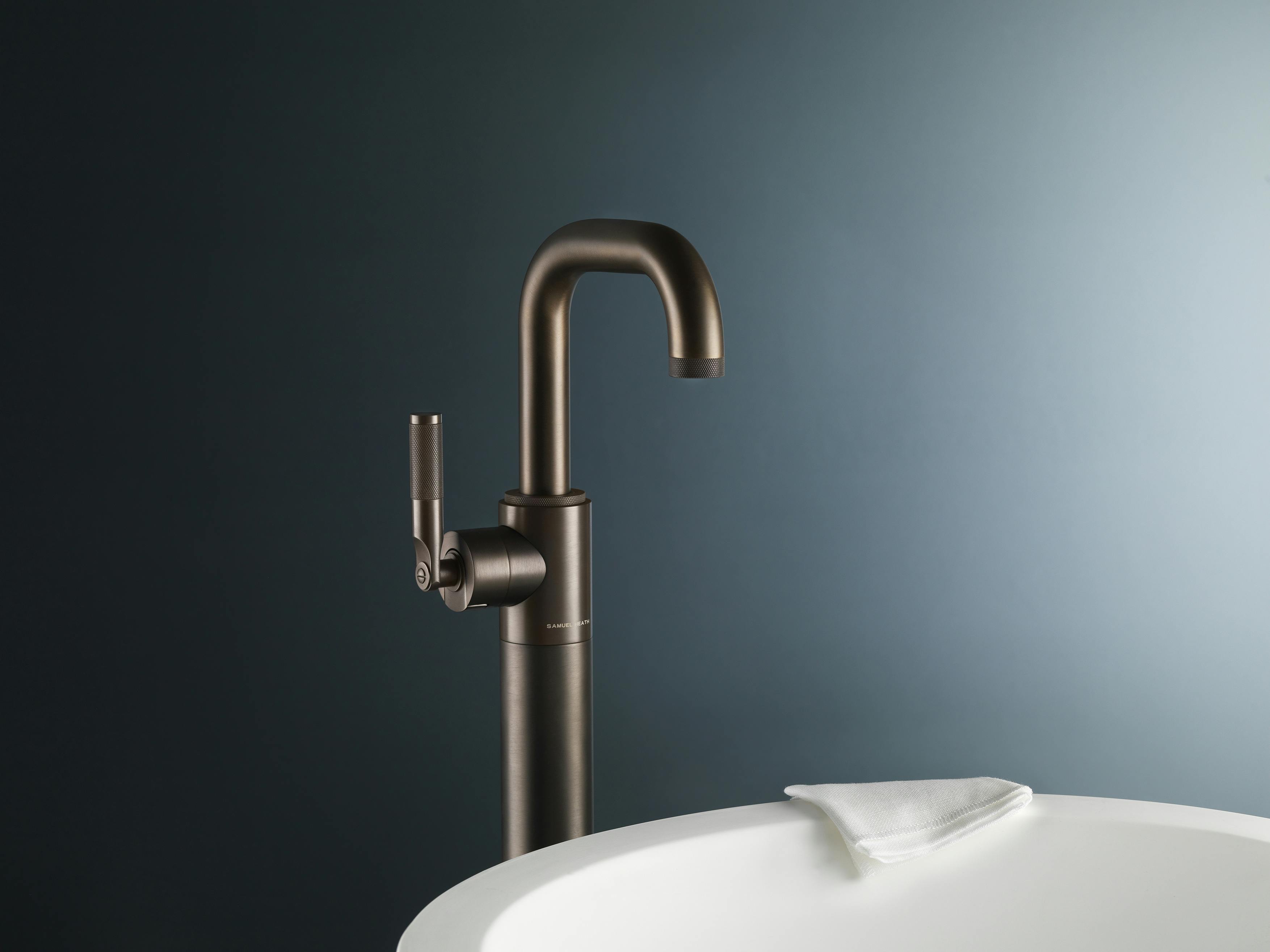 Multiple | Bronze Bathrooms
According to colour specialists Pantone: "colours inspired by the beauty of nature support flexibility and reinvention". Bronze is no exception to this rule within bathroom interiors, since the colour is earthy and emblematic of the natural Autumn season.
Since Bronze falls into the 'neutral' category, it is also highly versatile and presents opportunities to be mixed with a variety of rich cool tones including navy blues, deep greys and forest greens, however warm colours including red and orange also work well with bronze due to their connection in undertones.
Bathrooms are associated with practicality and routine however luxurious décor has the ability to transform the once mundane into an indulgent experience. With use of wall colour, flooring, furniture and accessories – any bathroom has the potential to resemble a fine spa or hotel interior that can be enjoyed within the home day after day. 
Farmhouse style bathroom interiors are commonly associated with traditional bronze fixtures (particularly in antique & brushed finishes) and this is a prime example of a luxurious space with casual character and charm. However bronze bathroom accessories are also an ideal choice for individuals who wish to add an element of high-end glamour to a bathroom in a functional manor, without overpowering the space. As a result, bronze fixtures are known to complement the pared-back theme of minimalist, repurposed, or Scandinavian-style interiors.
A benefit of bronze fixtures is that they also have the potential to create a focal point within a bespoke bathroom in a functional manor without compromising on space. For example, a bronze shower could be used to create contrast against white shower tiles or bronze taps could accompany a marble countertop for an upscale feel which still remains light and airy. A bronze tap could also be wall-mounted above an exposed utility sink or clawfoot tub for a utilitarian effect. Alternatively, using a complete set of bronze fittings across the space can create an impact for a look which is bold and luxurious but also unique and personal.
Our distinctive ranges of British-made brassware are designed to satisfy the most discerning of tastes, therefore our finishes also include two shades of Bronze: City Bronze (a hand-applied deep metallic) and Country Bronze (a soft & lighter shade). A benefit of our bronze variants is that they are matt lacquered and use an applied process. This means that the finish provides a constant colour without wearing. Both colours are also available across our bathroom and hardware collections for seamless continuity from taps and shower trim kits, to paper holders and towel rails - which will allow you to fully embrace the bronze bathroom trend.
Contact us
Please fill out the form to send us a message or enquiry.