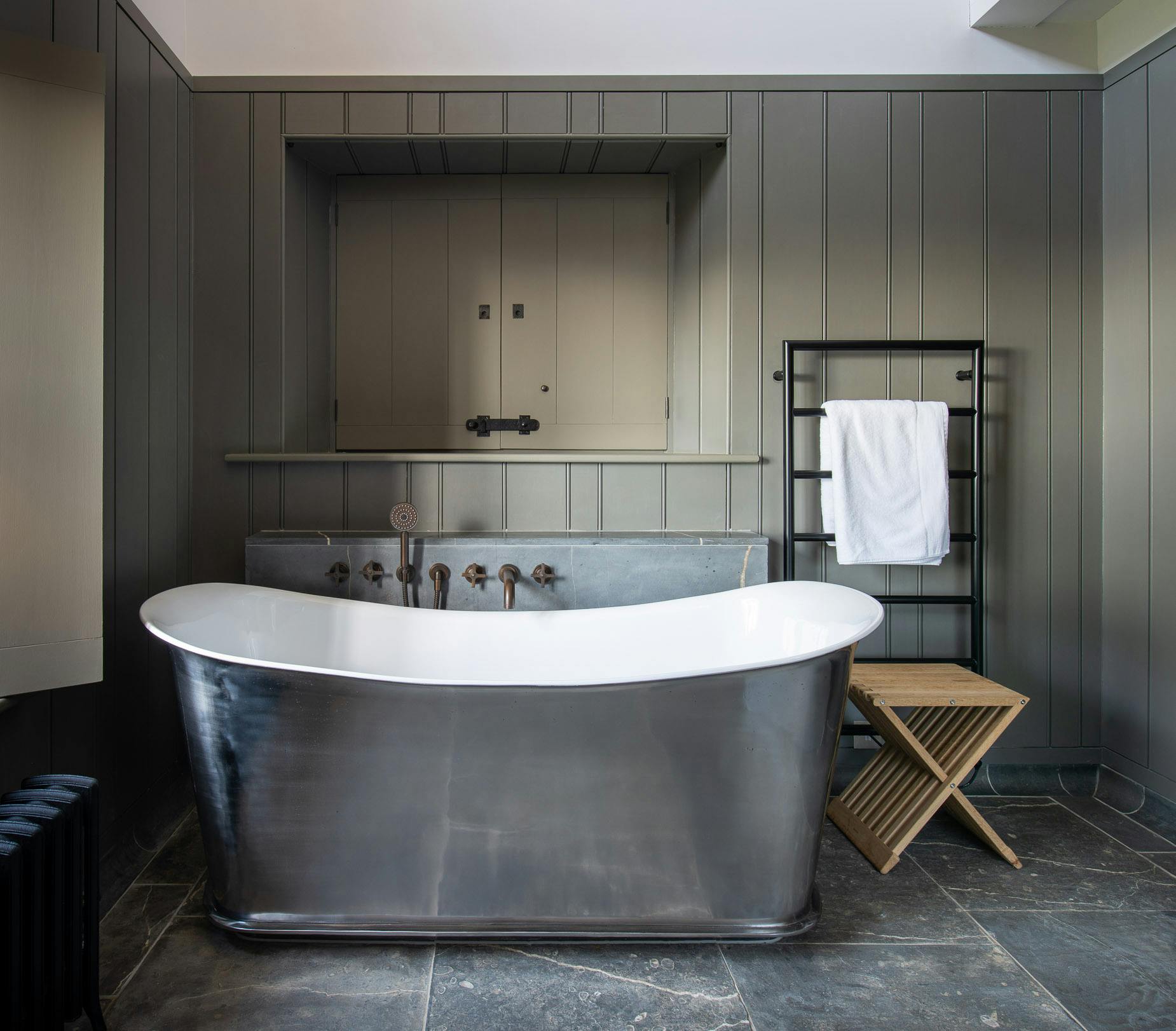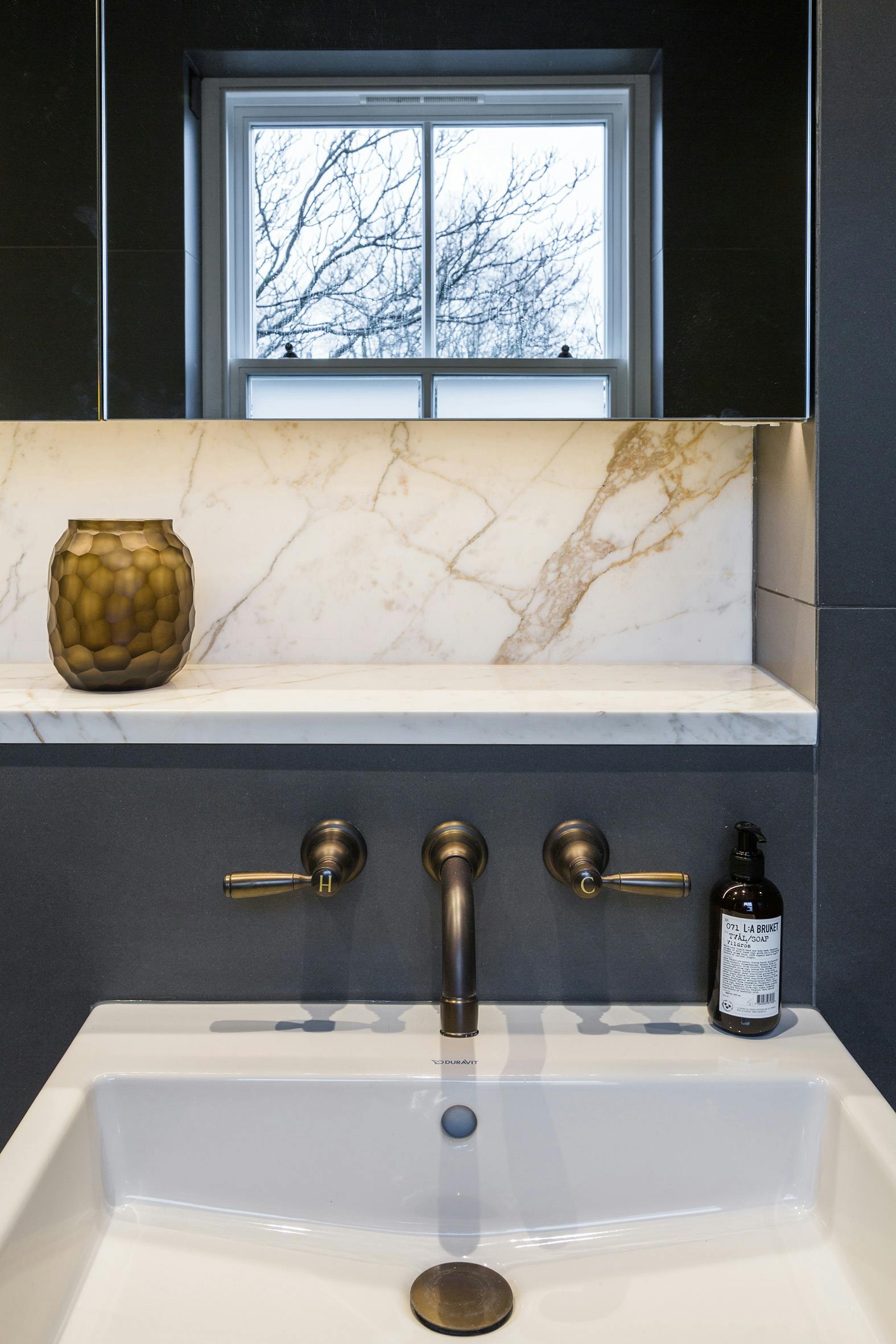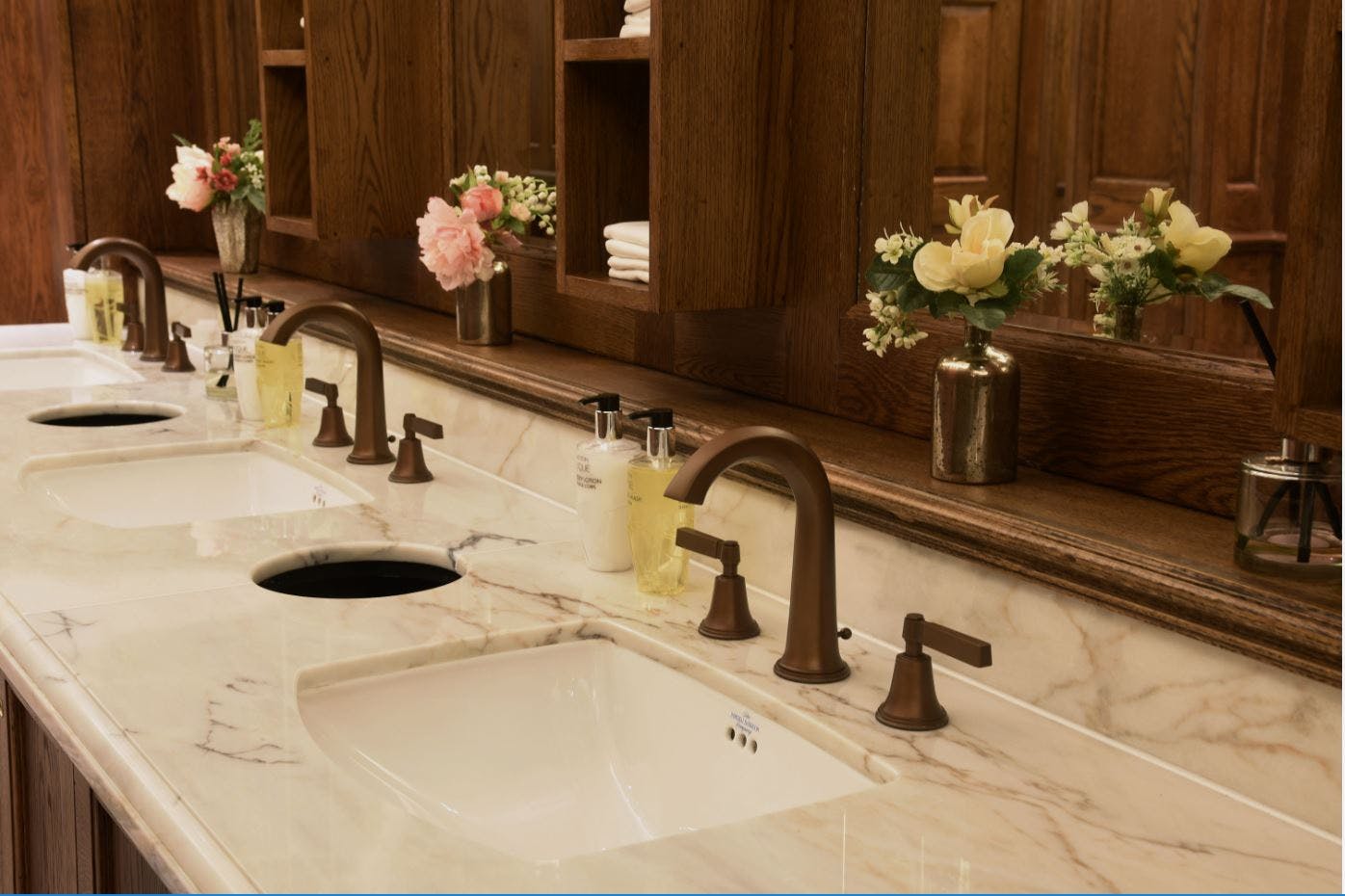 Multiple | Bronze Taps
Known for its association with the medals of third-place Olympians, Bronze remains a triumphant mainstay in bathroom & kitchen interiors.
Bronze was formerly valued due to its hard-wearing and corrosion resistant properties, however throughout the centuries the warm metal has taken the form of both functional and decorative products in residential and commercial residences all over the world.
Bronze taps have become synonymous with country farmhouse kitchens due to their bold & rustic characteristics. The fitting is often seen in a traditional style of décor along with butler sinks, porcelain tiles and wooden surfaces. However bronze tapware has proven to be versatile in its ability to also evoke a contemporary feel within a kitchen or bathroom when used in a minimalist fashion.
When opting for a minimalist bathroom design, a bronze tap is an ideal way to integrate an rustic theme in a functional manner.. This is particularly effective when fitted with pared back materials including wooden ceiling beams, slate tiles & exposed brick walls. Alternatively, Interior Designers have used their expertise to pair a bronze tap with simplistic console basins, metal cabinetry and framed shower screens for a highly industrial look. The benefit of bronze fittings is that warm colours can also be combined to achieve a glamorous finish, as they share similar warm values.
Our distinctive ranges of brassware are designed to satisfy the most discerning of tastes, therefore our finishes also include two shades of Bronze: City Bronze (a hand-applied deep metallic) and Country Bronze (a soft & lighter shade). Consider pairing a City Bronze finish with the simplistic contours of Landmark Pure. Additionally, our selection of Style Moderne handles (inspired by Art Deco design) include cross top, roundel or lever shapes that can be crafted in metal,or crystal. This wide selection of levers can complement a variety of urban themed spaces.
A bronze finish has the ability to invite a nurturing feeling, which can also be intensified with the wooden handles that are available in our Fairfield collection. Our representatives are able to provide supplier knowledge of matching bathroom accessories including sink legs and heated towel rails for a complete interior.
Samuel Heath taps are crafted with functionality at their core, to deliver superior weight and control. Both variations of our bronze taps are matt lacquered and use an applied process that is not a 'living' finish, therefore it provides a constant colour without wearing. With our five-year guarantee, you can be assured that our taps offer a beautiful finish, quality and performance.
Contact us
Please fill out the form to send us a message or enquiry.