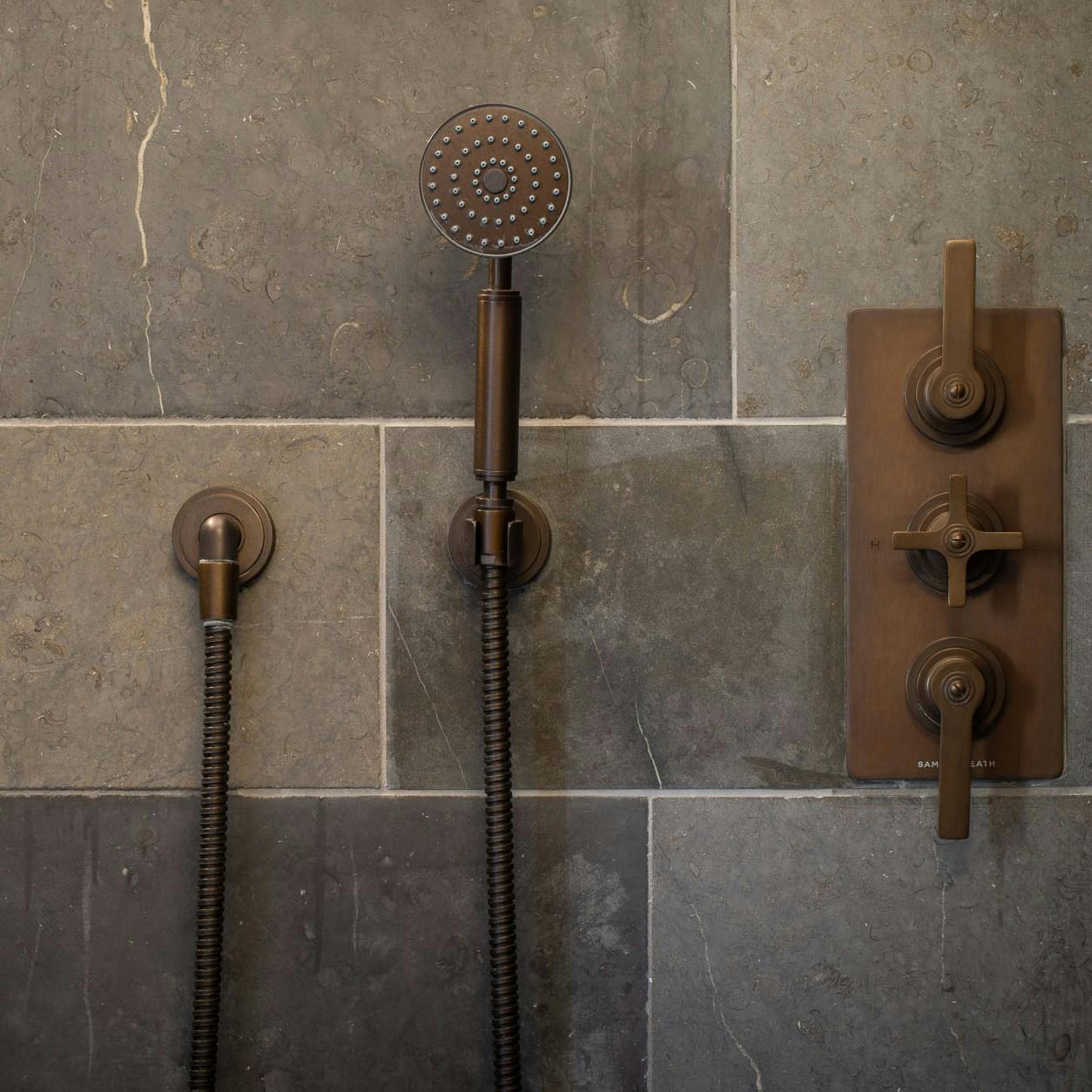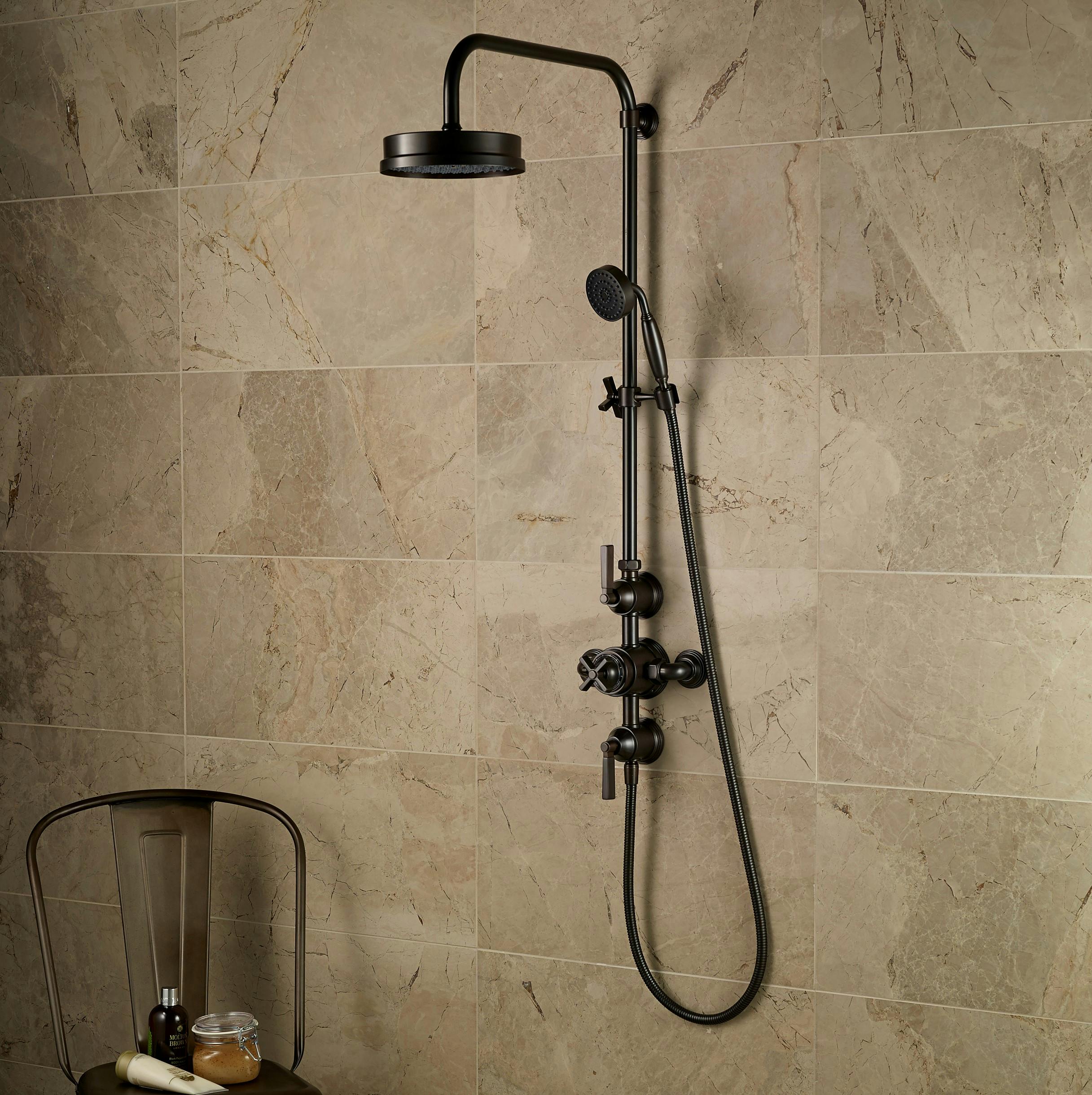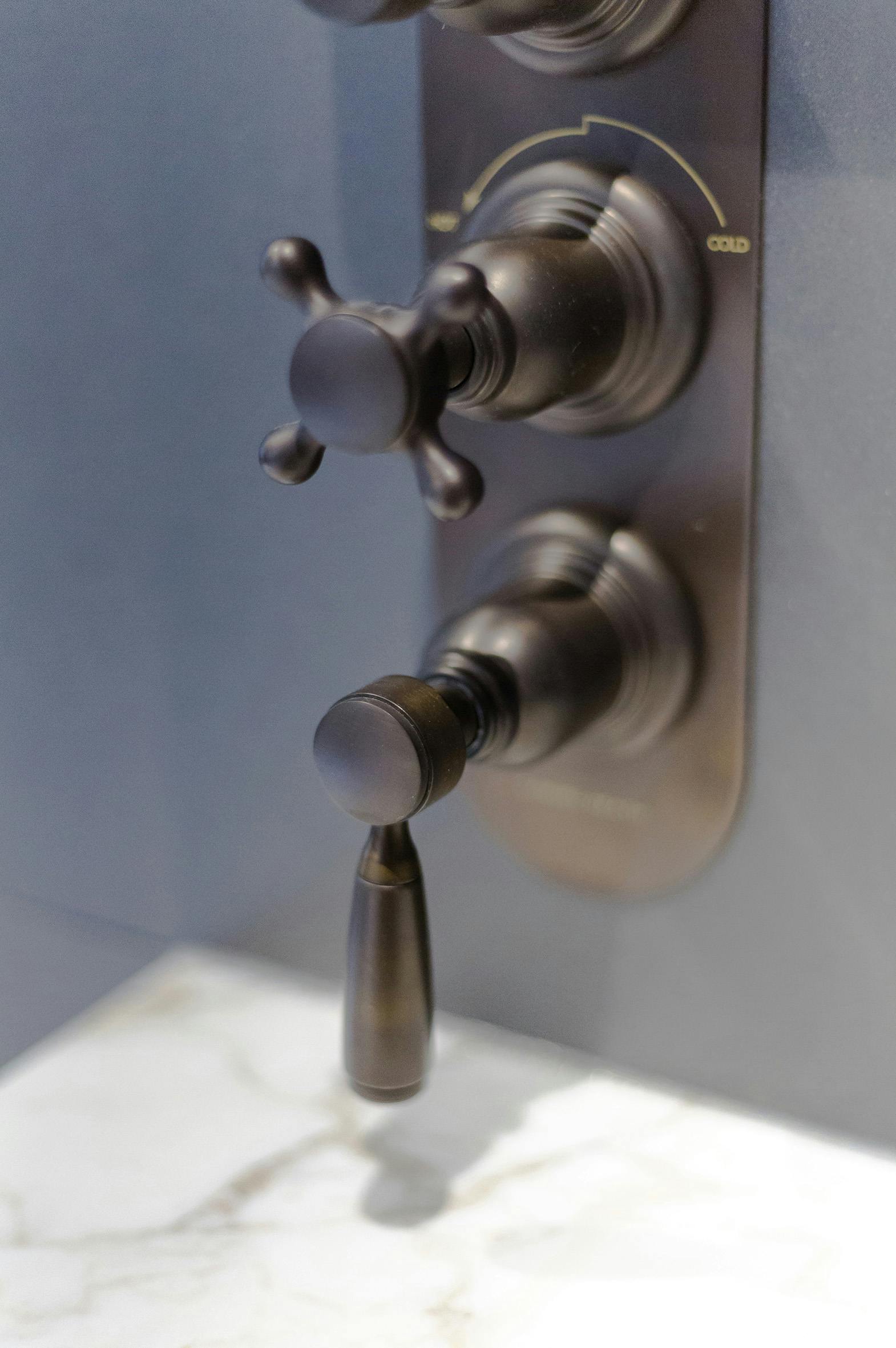 Multiple | Bronze Showers
Bathrooms are no longer regarded as merely a space for daily routine, but rather a place for a moment of serenity.
Samuel Heath showers are designed to bring sophistication and indulgence to the showering experience – crafted in solid brass for a premium look and superior weight & control.
Samuel Heath are proud to supply warm & natural bronze finishes within our shower ranges. City Bronze, a hand-applied deep metallic, is available within all of our collections. Whereas a lighter tone, Country Bronze, is available within Style Moderne and Fairfield. These colours can offer respite from cold tones commonly found in the bathroom for a comforting and harmonious feel. 
Bronze showers are commonly interpreted in modern industrial themes of bathroom décor – due to their bold & rustic characteristics. The fitting is often accompanied by grained and rugged elements including timber flooring, metal basins and stone tiles to complement the tactility of natural materials. This look is particularly effective when shower piping is left exposed, parallel to shower rails, for a utilitarian feel. Alternatively bronze showers can be used in a contemporary sense when paired with sophisticated marble or sumptuous wall colourings. The benefit of bronze is that it is a pared-back metallic and a demure version of bright gold, meaning that other colours with warm values can also be combined.
Our bronze finishes, along with our other available shades, are designed to exemplify the precise and refined details of our British-made brassware. Consider selecting our City Bronze finish to draw attention to the precisely machined handset detail of LMK Industrial. Alternatively, this shade could offset the sleek and simplistic composition of a Xenon shower trim when set amongst lighter interiors. Our Style Moderne range offers a selection of cross top, roundel or lever control options in metal, or glass materials to match bathtubs, cabinetry and accessories within Urban themed spaces. When opting for a design with old-world charm, the elegant contours of Fairfield include wood, metal, ceramic, crystal or black chrome lever details.
Both variations of our British-made bronze showers are matt lacquered and use an applied process that is not a 'living' finish, therefore it provides a constant colour without wearing, corroding or adopting patina. This means that our fittings are able to portray the effect of a raw material to give the room a sense of life, without the tendency to show imperfections.  With our five-year guarantee, you can be assured that our bronze showers will supply a beautiful finish, as well as lasting quality and performance.  Many of our finishes are available across bathroom and hardware collections for seamless continuity of a bathroom interior.
Contact us
Please fill out the form to send us a message or enquiry.