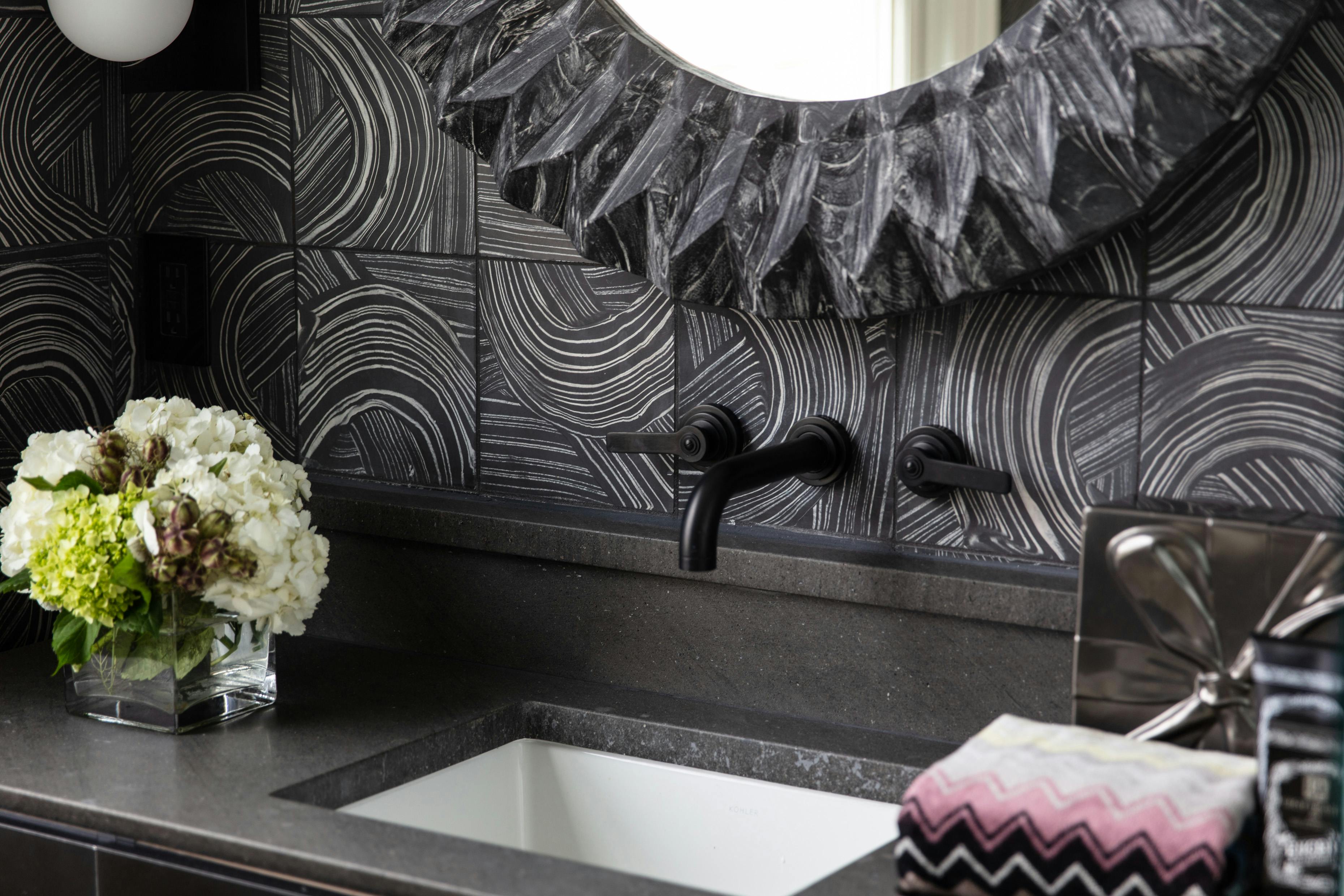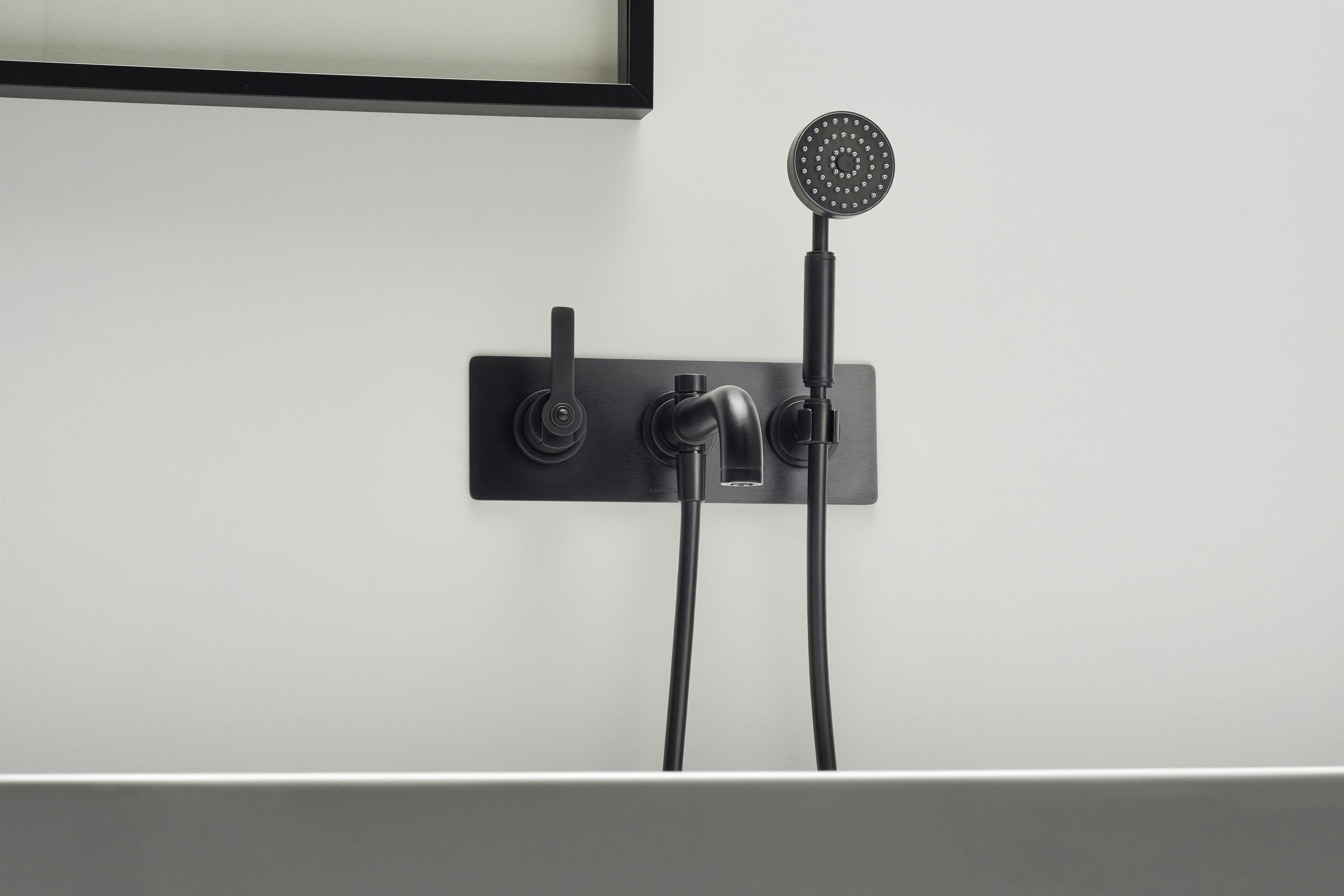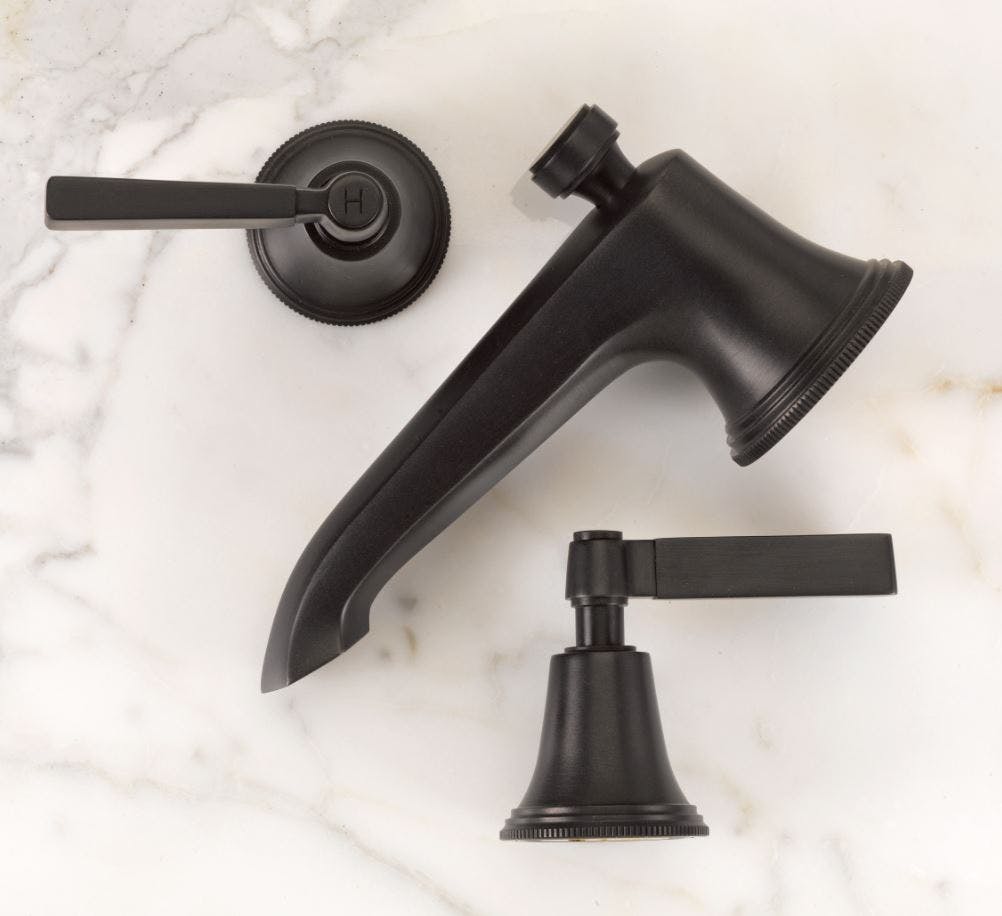 Multiple | Black Taps
Black Taps are the ideal choice for style conscious homeowners looking to make a statement – offering an edge over more traditional finishes such as chrome.
At Samuel Heath we offer three complete ranges of brass bathroom fixtures available in a Matt Black Chrome finish, including cohesive taps, showers, bath mixers and ancillaries. Each of our Landmark Pure, Landmark Industrial and Xenon collections are British designed and manufactured with functionality at their core, each with masterfully crafted spout and lever designs in order to suit a wide style of high-end bathroom and kitchen renovations.
Our Matt Black Chrome finish is a coloured chrome plated finish with a rich depth of colour and smooth durable result. The luxuriously heavyweight and technically superior qualities of our taps are certainly features to be admired within high-end specifications, however these fixtures in a black finish present further benefits for the style-conscious homeowner to consider.
The first notable mention is the long wearing style of a pair of black taps, since the neutral colour of the fittings can uplift a room within a family home for many years, even if the surrounding scheme is changed. Such a high-impact finish is often seen within modern styles of décor since the stark contrast can offer an unconventional feel to a space, however it is also possible to pair black taps with more traditional materials due this neutral element.
The cross top controls of our Style Moderne taps, together with black or white ceramic accessories, can make a sleek & stylish statement within monochrome or Art Deco interiors. The finish can also create an exquisite effect against bespoke countertops and tiles crafted in high-end materials such as stone, marble and timber – although patterned wallpapers and vibrant paint can also create a beautiful contrast which will then allow details of the brassware to be appreciated. The pure, simple & bold design of our Xenon black taps can also add a sense of continuity within Scandinavian design, which often includes a limited palette with simple shapes and refined materials.
Our black taps are designed with empathy for the user – encompassing stylish design, luxurious weight and technically superior control – assured by a ten year guarantee. The final point to consider is the practicality of our black taps, particularly within high-traffic areas such as public restrooms. Our Matt Black Chrome finish is smooth with beautiful lustre, however it is resistant to smudges and fingerprints - meaning that less cleaning is required in comparison to highly polished finishes.
Contact us
Please fill out the form to send us a message or enquiry.