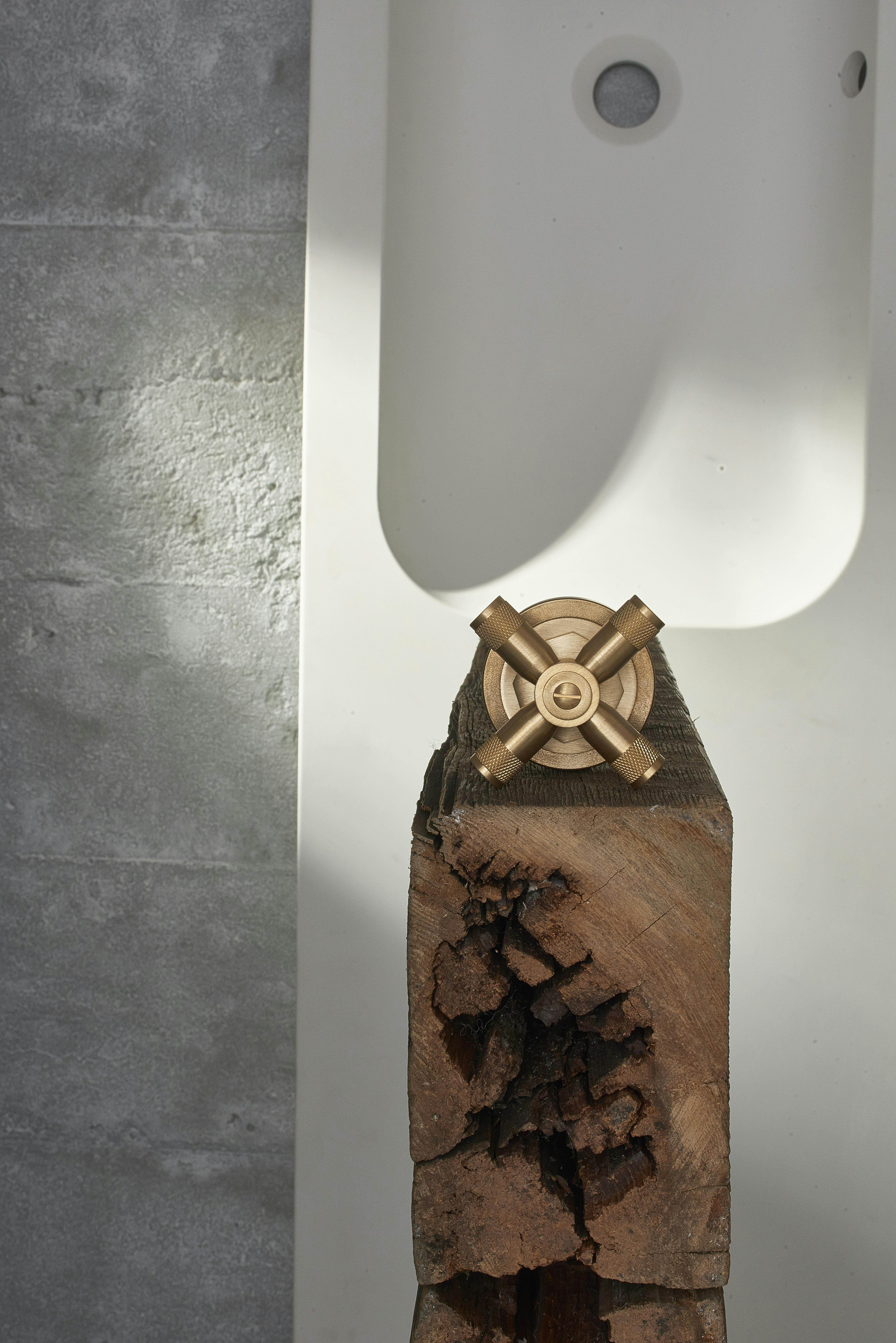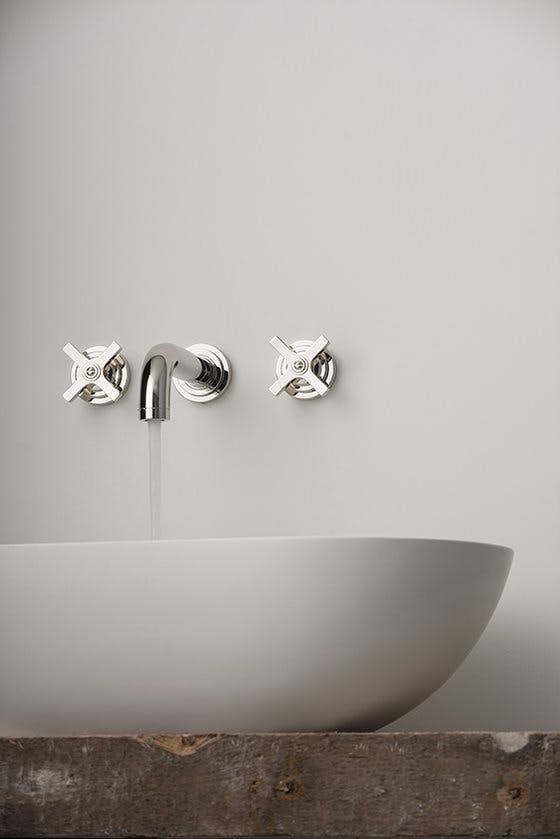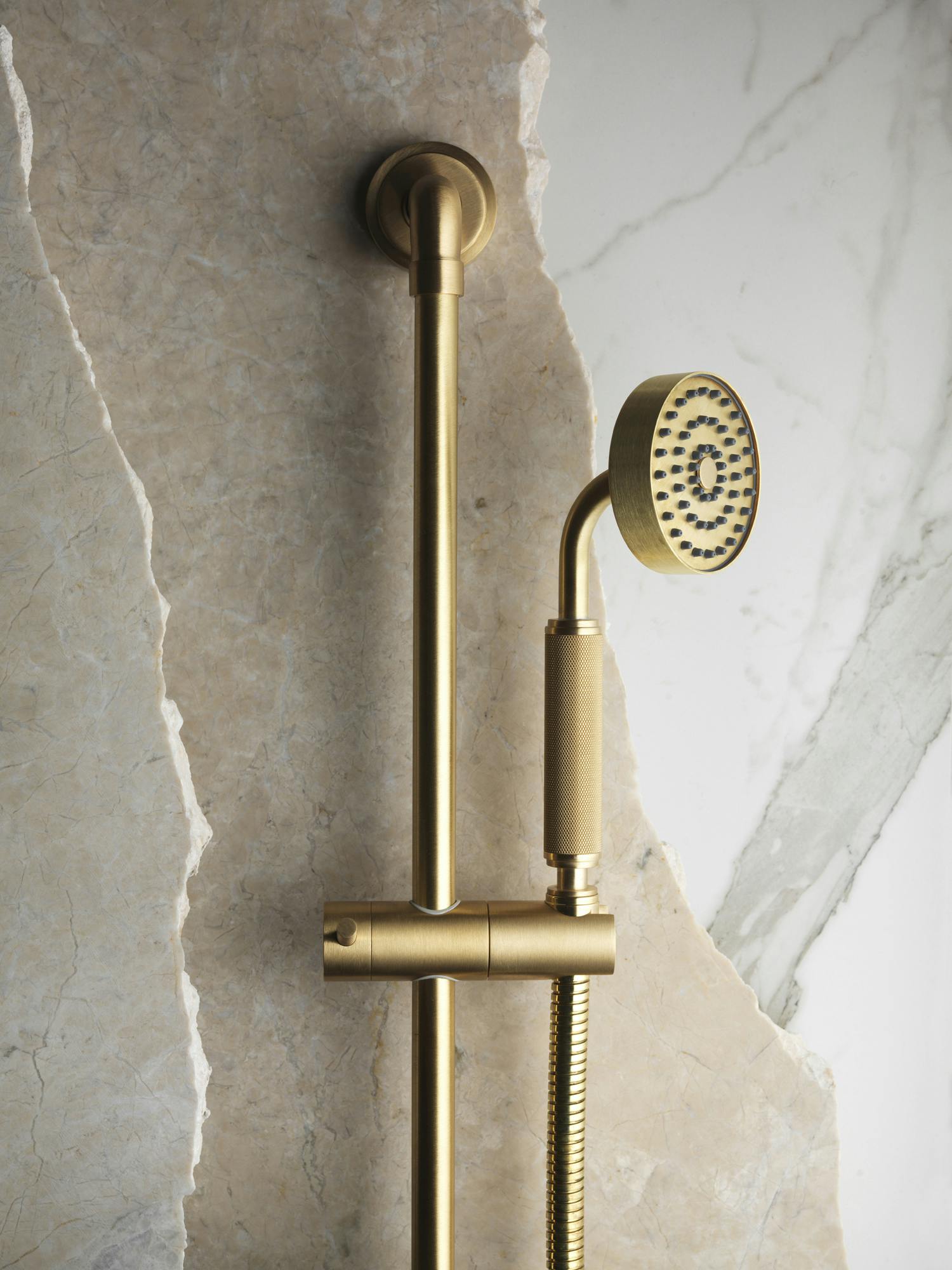 Multiple | Bauhaus Taps and Bathrooms
The Bauhaus school of design continues to have great influence with principles that continue to inspire bespoke bathroom interiors with attention to high-quality products.
The Bauhaus School was founded in 1919 in the city of Weimar by German architect Walter Gropius (1883 – 1969) as an artistic revolt to the radical industrialisation of the early 20th century. Gropius intended to counteract the mass production of purely decorative items by launching a craft-based curriculum. This encouraged architects, sculptors and fine artists to work together to create beautiful products that were fundamentally useful, the most basic tenet being 'form follows function'. It is the historic context of Bauhaus which underpins the provenance, authenticity and authority of our Landmark collections, consisting of British brass taps, showers and accessories.
Landmark consists of two distinctive ranges of Bauhaus taps: Pure and Industrial. Scale and proportion, functional efficiency and choice of materials are aided by photo-realistic imaging and the latest in rapid prototyping technology to complement custom bathroom interiors. Our Landmark Pure collection is characterised by sculptural spouts, stepped escutcheon plates and cross-top or straight lever options, for well-balanced and deceptively simple composition. Landmark Industrial Bauhaus taps present a rounded style of lever and the addition of precisely machined detailing: incorporating urban styling with a bold and authoritative approach.
The style of Bauhaus is grounded on the principle of functionality above all and as a result, its aesthetic is inherently simplistic. Such a look can easily be achieved within a small or large bespoke bathroom with Bauhaus taps and well crafted, space saving furniture. This could include an ergonomic combination vanity, a floating basin and P-shaped bathtub for added artistic intrigue. Furthermore, a clean and minimalist bathroom scheme with a single Bauhaus tap can offer an element of flair while appreciating the simplicity of the movement.
Both of our Bauhaus tap collections are an authentic reflection of the Bauhaus era with individual identities, secured by the finest craftmanship. By size and proportion they celebrate elements of its functionality achieved through a harmony of solid brass materials, a variety of finishes and exquisite detailing. Perfect function and beautiful form.
Contact us
Please fill out the form to send us a message or enquiry.