We are delighted to have released a brand new LMK Additions brochure.
In the last 12 months we have seen a lot of exciting developments to our Bauhaus inspired LMK collection, such as new product launches and the introduction of new exclusive special finishes. To reflect the expansion of our LMK collection we have released a brand new LMK Additions brochure.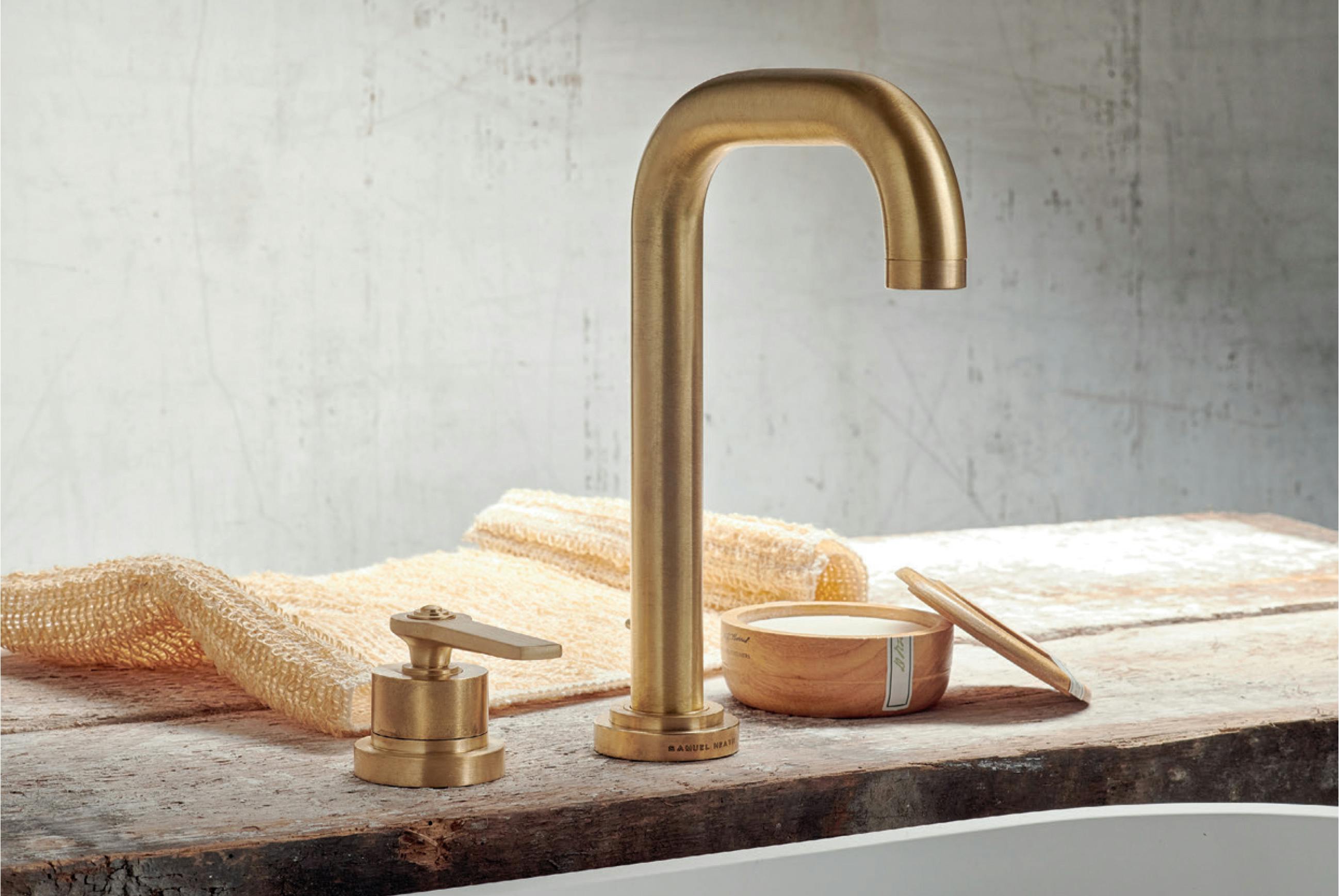 This brochure provides a comprehensive guide to our latest additions, including an exposed shower and further fittings. The exposed shower has been introduced to the range after popular demand, and is pictured in the finish Matt Black Chrome towards the back of the brochure.
The LMK Additions brochure showcases our latest product photography, and is ideal for client presentations. The brochure has been designed with the intention of being both specifier and consumer friendly. To request a copy of the brochure please contact us or download a copy by clicking on the link.
In keeping with the modern vogue all products in our LMK Additions brochure are available in a range of matt and high-gloss finishes including: Urban Brass, Stainless Steel with Matt Black Chrome, City Bronze, Chrome Plate, Polished Nickel or all in Matt Black Chrome as a special order.
We are really excited with all the developments to our LMK collection, manufactured at our factory in Birmingham, UK. Each piece of our products is formed with the finest solid brass, assembled and finished by hand, by dedicated craftsmen and women. Bauhaus was about designing a way of living and at Samuel Heath we believe that the impressive performance of a thermostatic shower valve or basin tap and the satisfying proportions of an accessory piece should be daily delights.