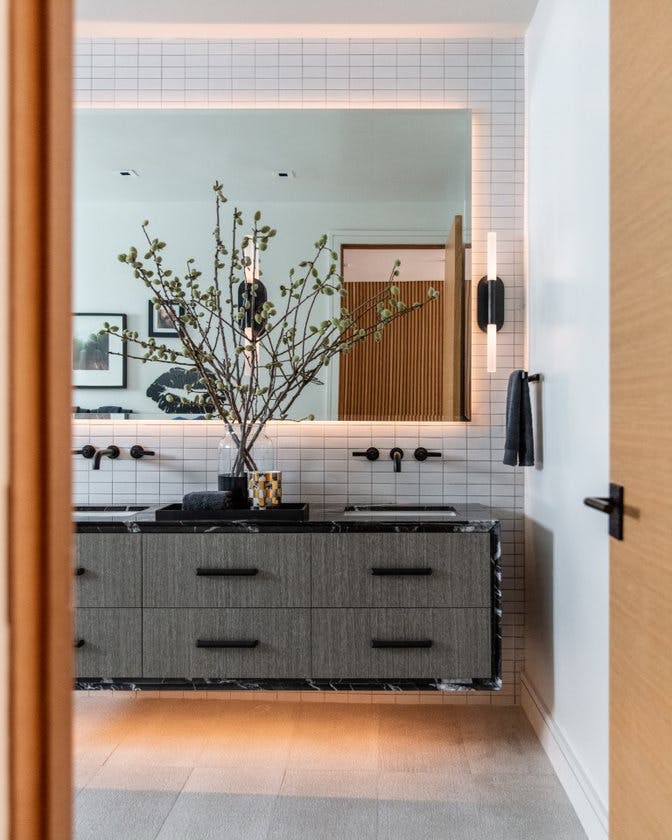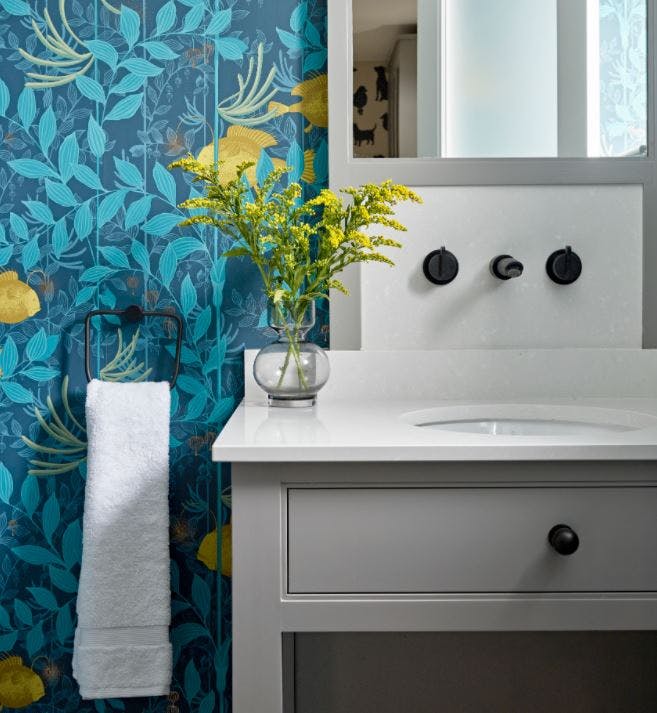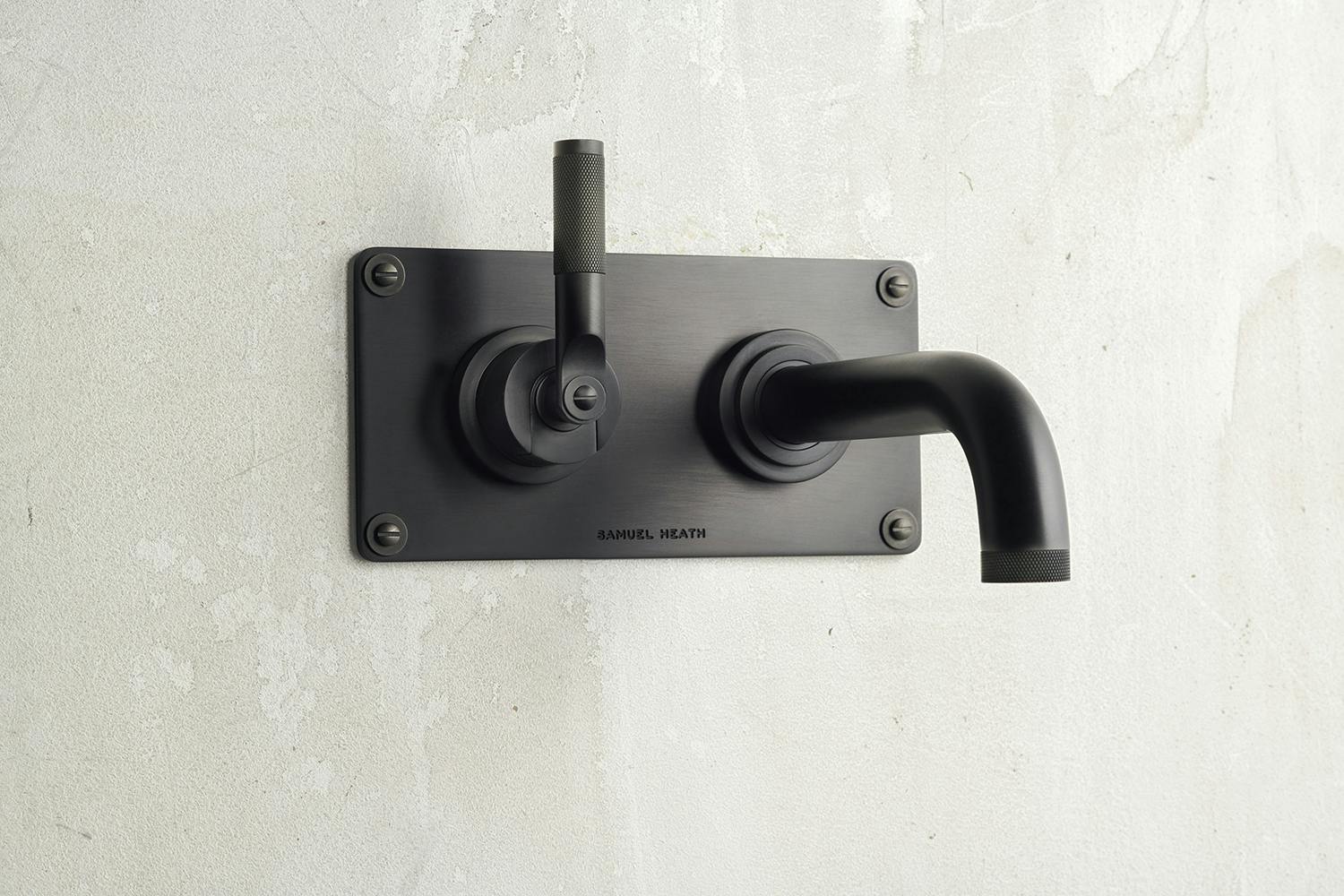 Multiple | Wall-mounted black taps
Interior designers and homeowners alike have become increasingly brave in their bathroom design choices; opting for bespoke features including brecciated tiles, bold wall colours and high impact finishes in bathroom fittings including gold, bronze and black.
While a full set of black Samuel Heath bathroom fittings has the ability to make a stand-alone statement in contrast to interiors, the functional design and neutral tone of a singular wall-mounted black tap can also play into a wide range of ever-popular minimalist trends in luxury bathrooms. Our LMK and Xenon collections are available in a Matt Black Chrome finish including showers, bath mixers, taps and ancillaries.
Our Matt Black Chrome finish is a plated solution which offers a rich depth of colour and smooth durable result. The black controls of our LMK taps, together with black or white ceramic accessories, can make a sleek & stylish statement within monochrome or white neutral interiors. Countertops and tiles crafted from white and cream luxury stone including carrara and travertine could serve as a luxurious backdrop to a black bathroom fitting without overpowering a neutral theme. This harmonious style of design lends itself to Scandi & Nordic trends that often utilise a limited palette, simple shapes and refined materials. Within interiors of this nature, a set of matt black taps and showers could create continuity in an effortless manor.
For interior designers and architects who are looking to appeal to a more adventurous taste, a dramatic look can be achieved by installing a black tap against a colourful backdrop which will then allow details of the brassware to rise to the forefront. Ultimate depth in decor can be achieved by adopting a heavyweight industrial theme that plays on contrast of colour, materials and positive & negative space. Such interiors could be formed with exposed brickwork, alcove shelving and crittall shower screens, along with heavyweight furniture such as raw concrete cabinetry and metal sconce lighting. While the design of a LMK Industrial tap can appeal to rugged tastes with its precisely machined textures, the simplicity of a Matt Black Chrome finish can also act as a contrast against décor with more unusual textile or nature-inspired surfaces used on bespoke vanities, feature-walls or glass installations.
Our desirable taps are designed with a primary focus of functionality, with sculptural spouts and levers which can assist in creating a fuss-free feeling of calm. Wall-mounted black taps are versatile in their ability to benefit both larger and limited spaces, including powder rooms and ensuite bathrooms. A 'floating' effect is made possible by a wall-mounted installation, with three holes to house the spout and levers, which allows for an organic & seamless finish - even within a smaller capacity.
Wall-mounted tap installations also bode well within streamlined and adaptable bathroom themes with innovative design elements including recessed storage, concealed cisterns & shower trays, as well as frameless shower screens to create an open sense of fluidity.
Samuel Heath black taps present longstanding appeal due to their quality solid brass manufacture and sophisticated tone which can complement a wide variety of décor time and time again.
Our Matt Black Chrome finish is a plated solution which offers a smooth durable result. Base layers of copper and satin nickel give it a highly contemporary and durable matt look which is guaranteed for 10 years.
Contact us
Please fill out the form to send us a message or enquiry.