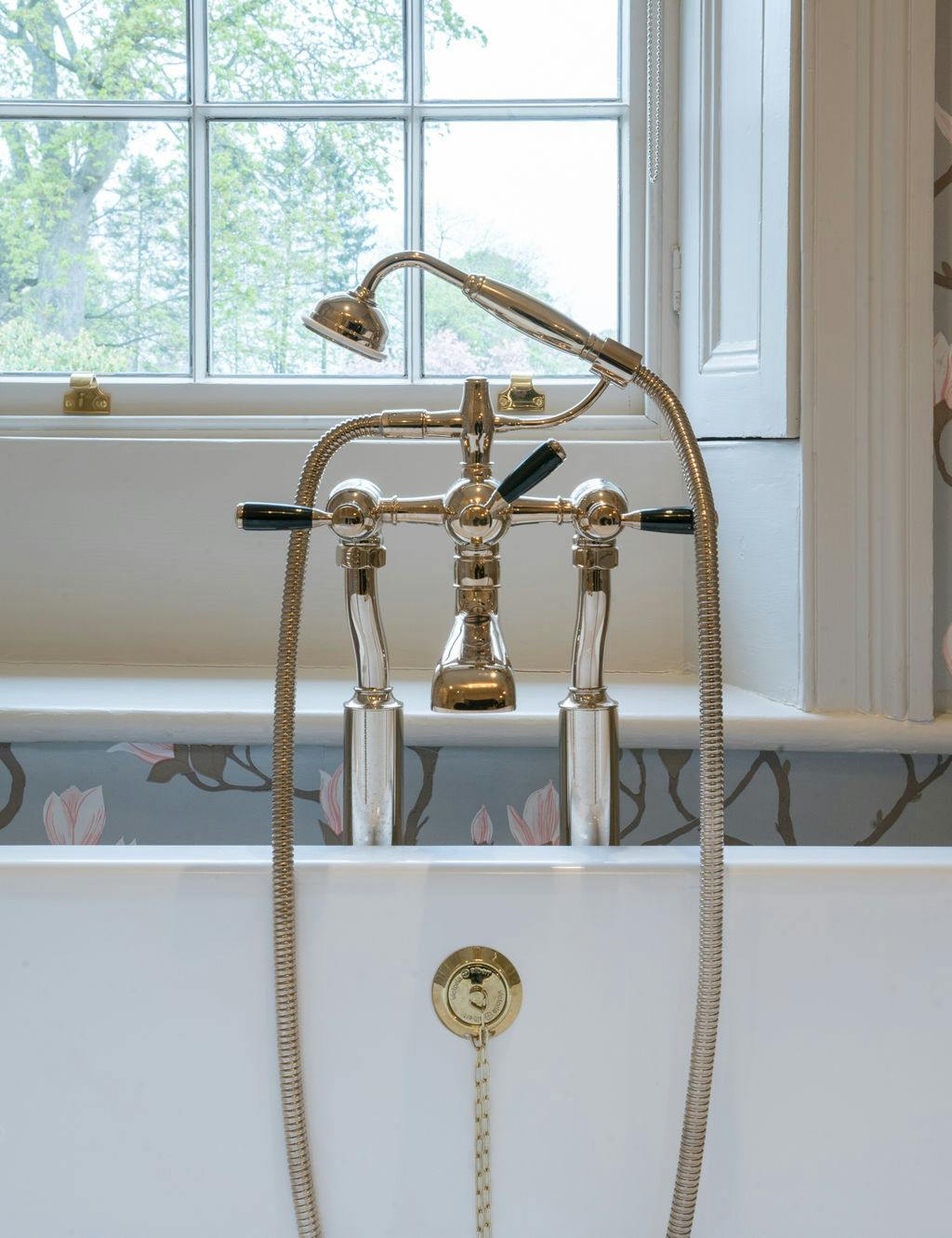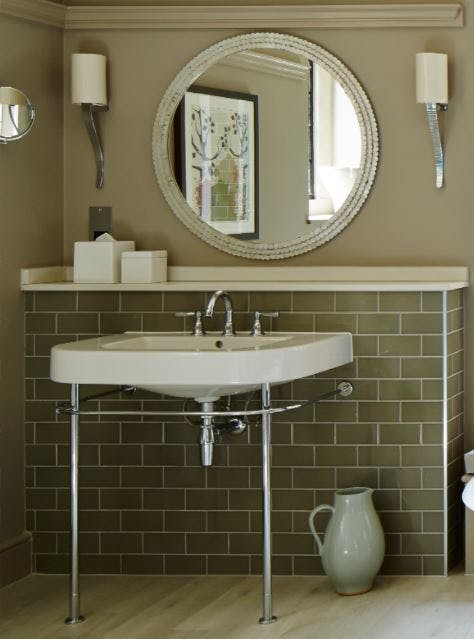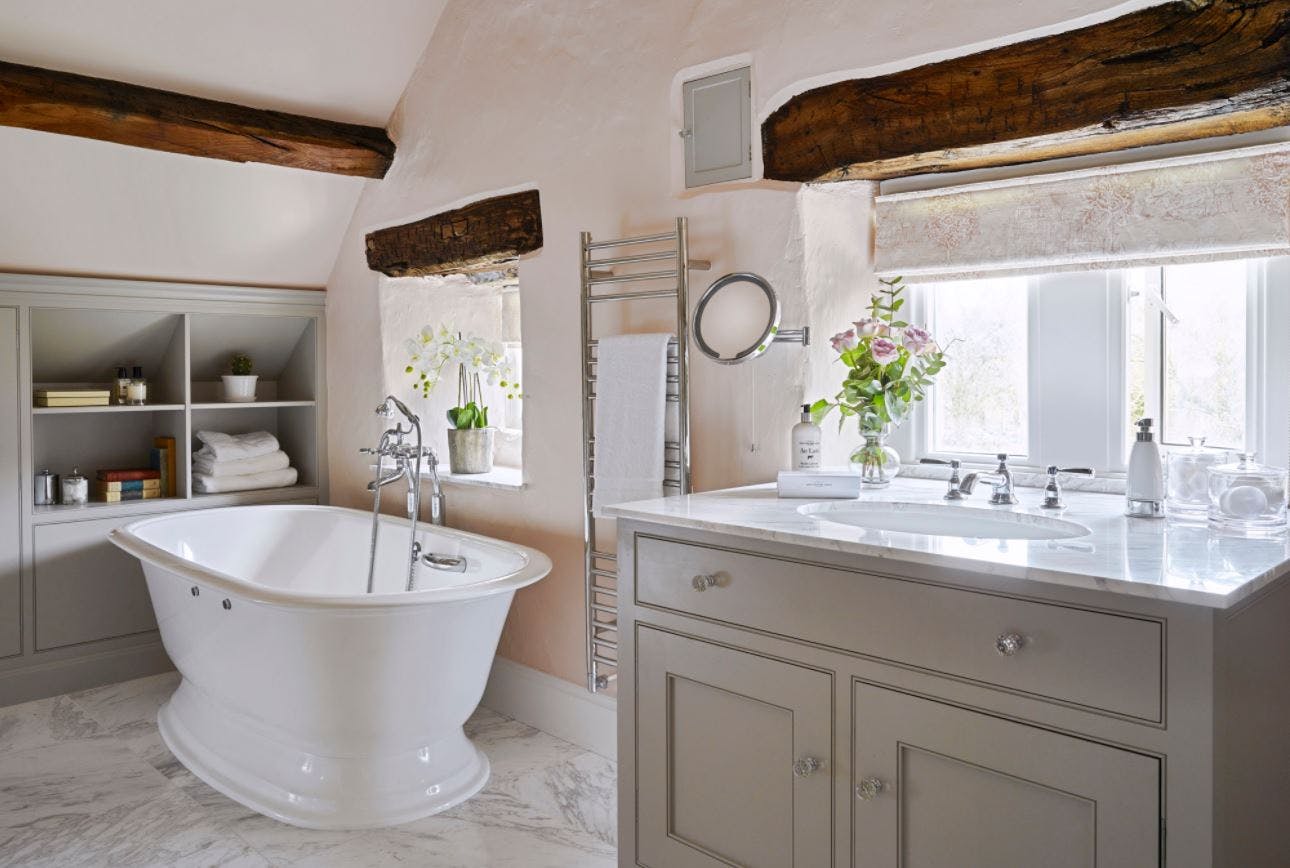 Fairfield | Traditional Brass Taps
Traditional interiors are largely inspired by the neoclassical style of 18th and 19th century: a quintessentially English style, first mustered to portray a conspicuous display of wealth through ornate decorations and sumptuous materials.
While traditional interiors may have formerly been informed by their classic architecture, (an art often exhibited within Country House magazines), interior designers have since found ways to involve the best of historic styles into all manner of high-end bathroom renovations.
At Samuel Heath, we are proud of our heritage as a traditional brass founder and this has shaped our reputation as designers and manufacturers of desirable bathroom accessories, taps, showers and architectural hardware of distinctive style, quality and performance. While we also offer a variety of contemporary brassware collections, we also house two brass tap collections with predominantly traditional characteristics. The following styles of traditional brass taps are celebrated for their charming design and the essence of grandeur that they can add to a custom kitchen or bathroom design.
Fairfield brass taps are a balanced combination of the diverse formal design influences – capturing the essence of the Arts and Crafts and Aesthetic Movements which flourished between 1880 and 1910. These movements are synonymous with a desire to create beautiful designs for the home, made with the finest materials and craftsmanship. The careful proportioning of Fairfield brass taps reflects the qualities of the era and while this design may suit traditional interiors, it is also possible to incorporate Fairfield into modern homes with the choice of sleek design options including cross-top controls or levers available in crystal, wood, ceramic or metal.
Our Antique range of brass taps also feature elements of traditional Victorian styling distinguished by 'hot' 'cold' labelled indices and ceramic accents. This authentic period brassware is combined with the latest technology to offer a faithful recreation for both traditional and contemporary living spaces.
Since the origin of luxury bathroom fixtures, brass has remained a longstanding favourite. This is due to the hardwearing and non-corrosive properties of the metal that will retain a high quality look and feel for many years. Each piece of our traditional brass taps are meticulously formed from the purest solid brass, polished by hand to create a flawless finish before undergoing a high-quality electroplating process. Tradition remains at the core of what we do: informing our attention to hand-finishing and the development of our state of the art technology within our Birmingham factory.
Contact us
Please fill out the form to send us a message or enquiry.