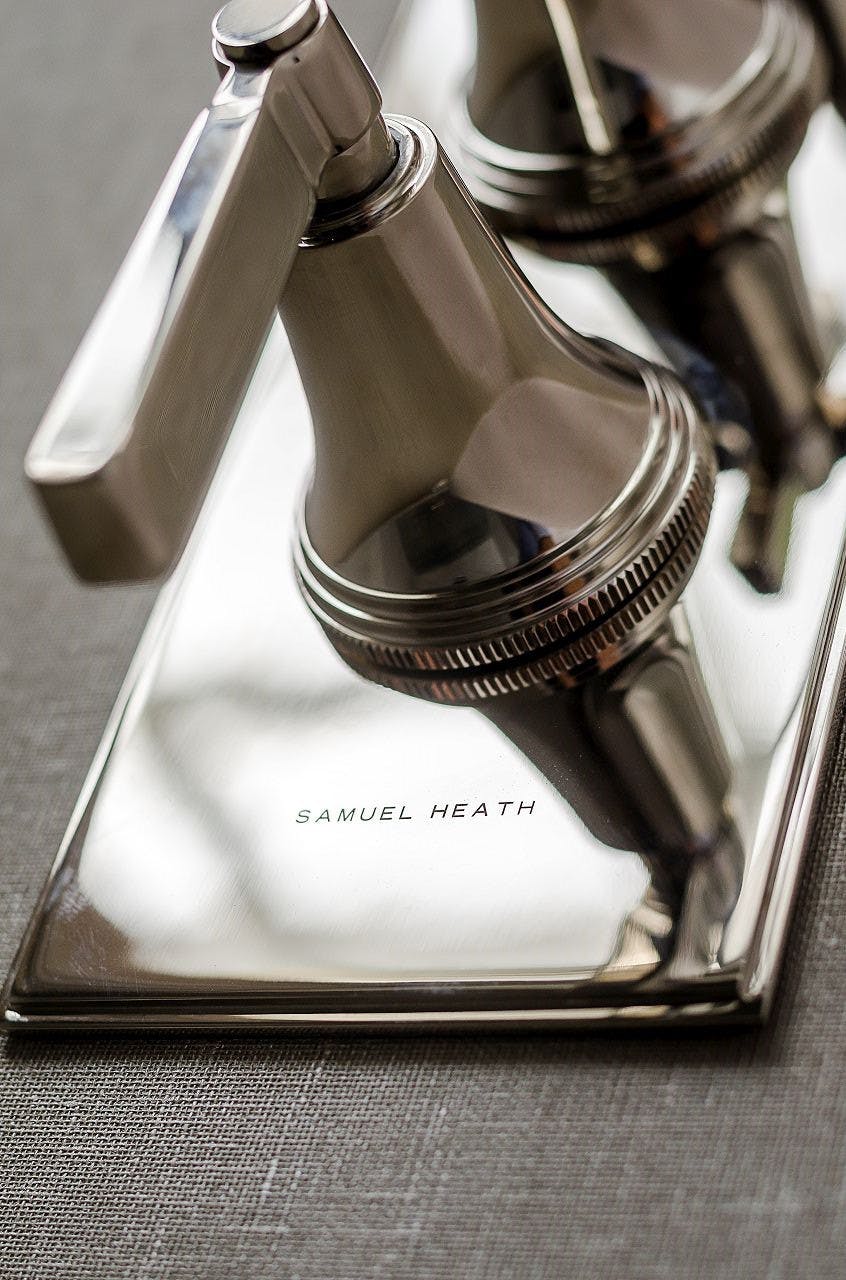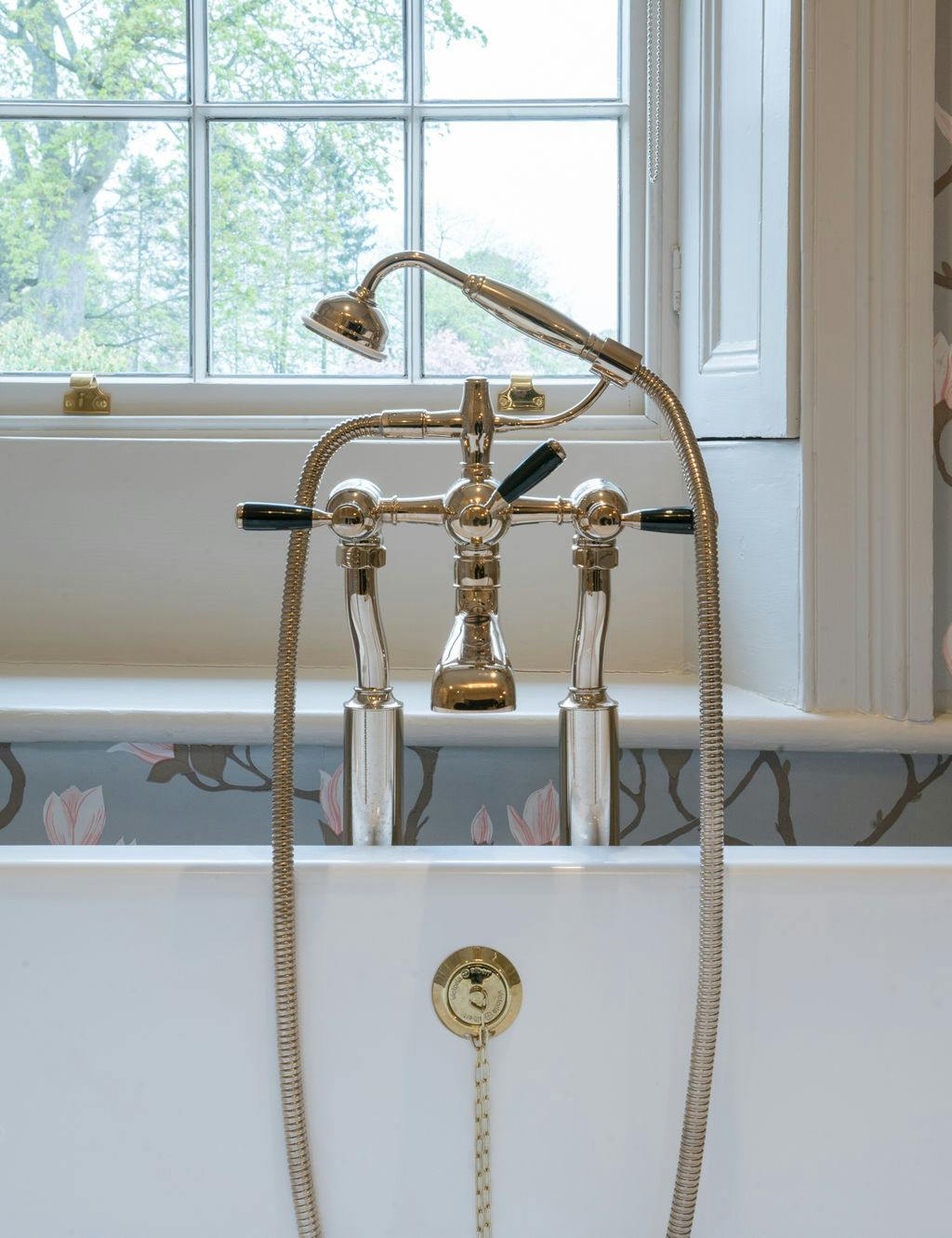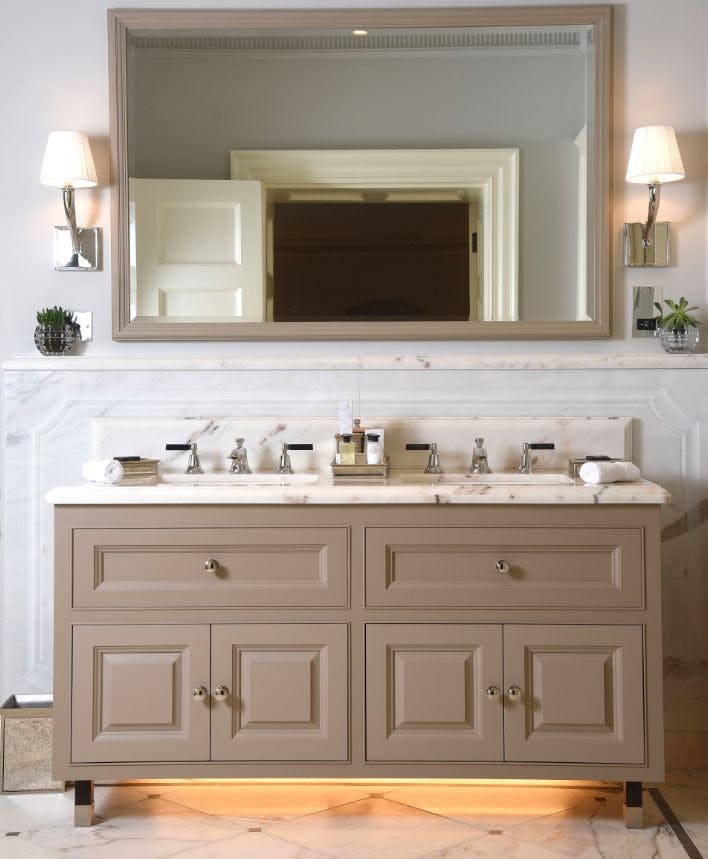 Multiple | Nickel Taps
Nickel taps provide a premium look that is considered more subtle than gold and less conventional than chrome, with the ability to complement both period style bathrooms and contemporary settings alike.
At Samuel Heath we offer fifteen finish options of bathroom taps including chrome, nickel and various degrees of gold and bronze. Our distinctive ranges of bathroom taps are designed to satisfy the most discerning of tastes and most eclectic of design styles. We offer a nickel finish within six of our high-end brass tap ranges as well as nickel basin mixers, nickel bath fillers, nickel shower sets and more, complete with matching nickel ancillaries and accessories - all of which are available from our premier dealer network worldwide.
Our Polished Nickel finish is a 'living' finish with a rich lustre that will darken with age to develop a rich golden tone. A patina is also achieved by leaving the nickel un-lacquered to offer a wonderfully aged look. The authentic aging of the brass serves those who have an eye for antique or characterful bathroom details often used with traditional, rustic and old world styles of interiors. Within such interiors that celebrate character and craftsmanship, our Antique or Fairfield taps in Polished Nickel will be synonymous to this theme – enhanced by a choice of cross-top options or levers available in crystal, wood, metal or ceramic. Our Antique taps also feature ornate detailing and a certain grandeur to capture the essence of the Victorian past, which goes hand-in-hand with the authentic character of our living Polished Nickel finish.
The versatile appeal of nickel is that the silver undertone also has potential within an otherwise contemporary scheme. The elegance and glamour of our British brass tap designs paired with a Polished Nickel finish will evoke the authenticity of luxury interior design in a refined yet functional manner– therefore fitting perfectly within smooth, minimalist spaces.
Historically, nickel is a high quality metal that is porous yet non-ferrous – meaning that it will naturally patina depending on various factors that are in the air, however it will not rust. Our Polished Nickel plating also sits on top of the finest European brass to offer two times the durability than other bathroom fittings that include ferrous steel, aluminium or iron. Our reputation as a designer and manufacturer rests on our ability to combine traditional skills with advanced production techniques to ensure that every detail is just as it should be.
Contact us
Please fill out the form to send us a message or enquiry.