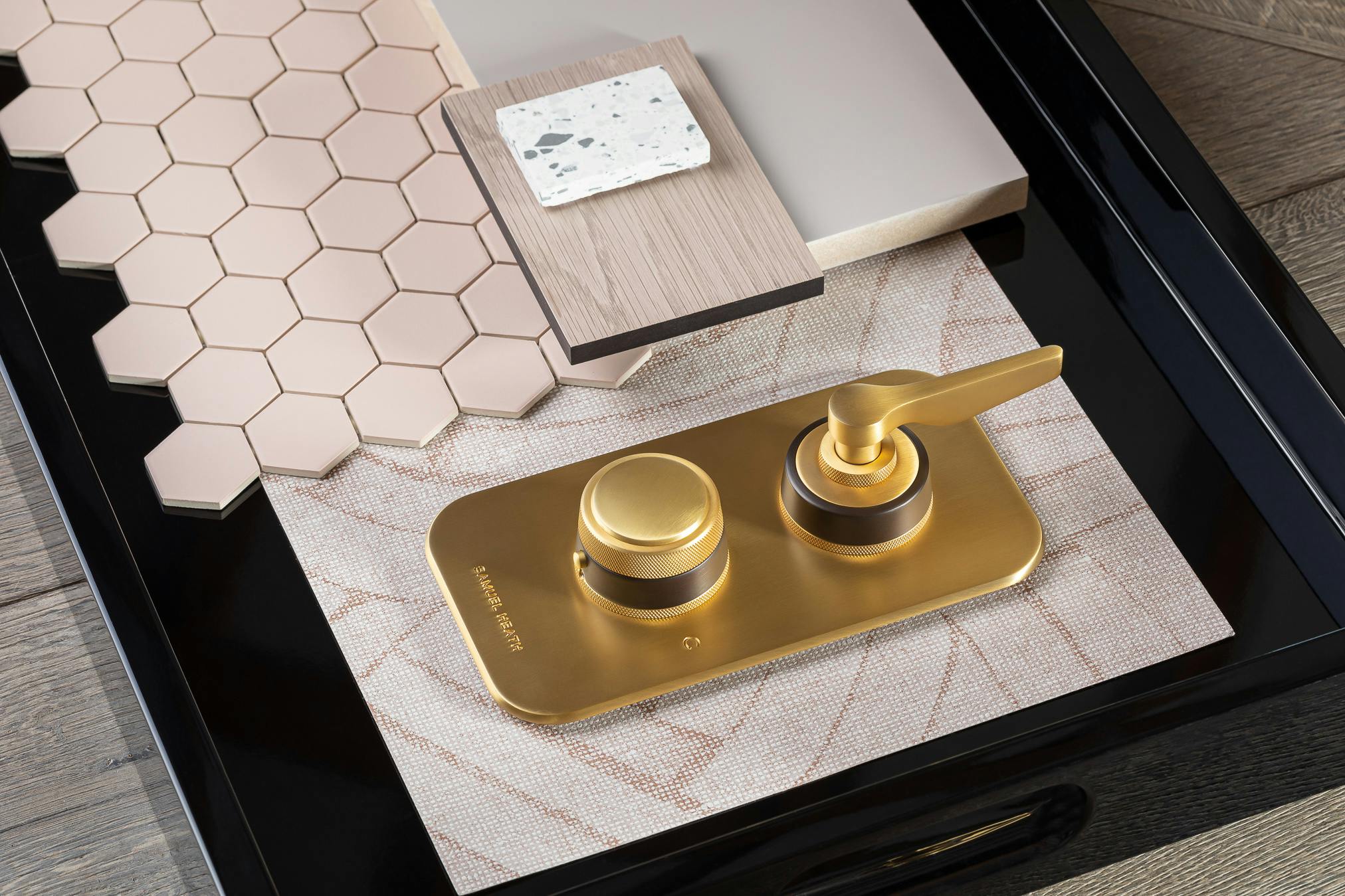 One Hundred Collection | Samuel Heath x Rachel Usher – Children's and Family Bathroom
Children's bathrooms or en-suites have an opportunity to be more playful. With a vast range of available colours and materials within contemporary basin & accessory design, these rooms can be fun yet remain sophisticated
Rachel Usher Interior Design is a studio that demonstrates: even within interiors designed to be highly practical, attention to thoughtful design can create a space that is equally as luxurious. The fourth instalment of this exclusive collaboration sees Rachel develop a Children's & Family Bathroom concept with One Hundred Collection bathroom fixtures by Samuel Heath.
"Children's bathrooms or en-suites have an opportunity to be more playful. With a vast range of available colours and materials within contemporary basin & accessory design, these rooms can be fun yet remain sophisticated. Making children's bathrooms feel unique and carefully tailored towards the needs of small people such as the inclusion of low level storage and steps make these rooms both practical and fun to use." – Rachel Usher
Rachel selected the T1001 thermostatic shower valve for this carefully tailored concept. Wing Lever control options exhibit tasteful purity of form, while knurled escutcheon detailing to controls are a details which add practical tactility. A combination of Brushed Gold Matt and City Bronze finish options also introduce exuberant colour with beautiful lustre, with a practical benefit of being more resistant to smudges and fingerprints than highly polished finishes.
"The One Hundred Collection has caught our attention by the stunning use and interchangeable materials. Allowing the range of brassware to transcend multiple bathroom aesthetics, from the opulent clear or black crystal roundel options, to gloss black chrome finish additions, to the knurling detail." – Rachel Usher
One Hundred Collection bathroom fixtures represent the very best of English craftsmanship; designed and manufactured to exceptional standards since 1820 for a sense of uniqueness, distinction & elegance. Discover Luxe, Wing and Roundel control options and up to 11 interchangeable finish combinations by viewing the full collection below.
See all six transformative bathroom design concepts in the video.
Contact us
Please fill out the form to send us a message or enquiry.
| | |
| --- | --- |
| Product | T1001 thermostatic shower with winged lever and roundel |
| Finish | Brushed Gold Matt and City Bronze |